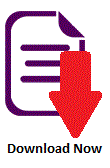 A legal divorce in America usually begins with the husband or wife hiring a lawyer. An attorney is trained to handle the time-consuming work of bargaining a plan for child support, alimony, custody and property division with a client's spouse or the spouse's lawyer.
However, a lawyer is not necessary in every divorce. In situations with no children, little property and spouses who are in agreement on the divorce, the matter can be handled in a local court with a minimum of paperwork and money.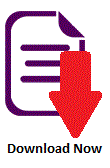 Either way, filing for divorce in the U.S. calls for several basic steps:
1. Determine the grounds for divorce. Acceptable grounds vary by state and fall into two categories: fault and no-fault. Fault grounds include such deliberate acts as adultery, abandonment and cruelty. No-fault grounds include incompatibility and separation.
2. Find out your state's residency laws. Most states require a residency of at least six months before one can apply for divorce, while others demand a year or longer. Reno, Nev., is a popular city in which to seek a divorced because the residency requirement is only six weeks.
3. Determine whether your divorce will be contested or uncontested. Contested divorces are divorces in which there are property or custody disputes. Uncontested divorces occur when both parties are in agreement on the divorce and the terms of the divorce. Contested divorces require the expertise of a lawyer.
4. Find the court in your area in which to file for divorce (see Resources). Whether or not you have a lawyer, this is the court where your divorce will be settled. If you are filing pro se, or without the help of an attorney, you will apply for a divorce decree by filling out various divorce and financial support forms. When you file, you must pay a fee, which varies by state.
5. Have your spouse served with the divorce petition. Your lawyer will take care of this for you, or you can ask that a member of the court, usually the sheriff, to serve the petition.
6. Give your spouse time to respond. With or without a lawyer, your spouse has the right to argue with the terms of your divorce request.