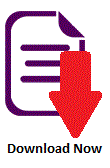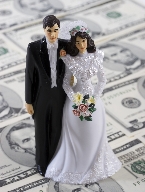 What is a prenuptial contract?
There are few different names for this type of agreement. Sometimes they are called a prenup. Some people refer to them as a before marriage agreement and others call them ante-nuptial contracts. The main point is that it is an agreement or contract which is up held by a court as a being evidence of the character of the settlement for the division of property, maintenance and sometimes an agreement for a visitation schedule or the custodial elements of the post relationship arrangements.
This type of agreement can be used for civil unions as well which can in some circumstances apply to same sex couples. It is sometimes also applicable in the context of a cohabitation agreement or cohabitation contract although the terms of a cohabitation contract often differ because they may not contemplate a situation involving marriage. Some of the common protections that people put in prenuptial agreements are protection in the case of adultery, provisions relating to a power of attorney should the person concerned become unable to exercise legal capacity on their own behalf and which existing children of the members of the couple will be entitled to what assets upon the death of either of the parties.
Why get a prenuptial agreement?
There are a number of reasons why have a document like this available is a very good idea. Sometimes this type of agreement is criticised for being unromantic and at the time when a person is contemplating marriage, it can seem unnecessary and even an affront to one's partner. However, there are a number of couples that do eventually agree that having a contract prior to their marriage is a good idea for a number of reasons.
The reasons for this are that it gives both people in the couple more certainty about the status of the relationship. It is actually quite common with people who are getting married for a second time after the failure of their first or second marriage. Having felt the and experienced the difficulties involved in separation and divorce they will often want to protect themselves and establish some level of certainty. If you are marrying someone that is also marrying for the second time, this will probably be more understandable to your partner.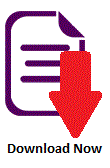 Family law attorneys have witnessed an exponential growth in the use of these agreements. Previously, prenuptial agreements seemed to be something that was more suited to the very wealthy who had substantial assets and income that needed protection. It has been reported on the basis of research that about 30 percent of people not think it wise and perfectly understandable to ask their partner to sign a prenuptial contract. However, it is clear that there is a large gap between the number of people that think it is understandable to ask for an agreement and the couples that actually have an agreement because only 3 percent of couples report actually having an agreement in operation in their relationship. Interestingly, however, this is above the one percent level which was found to exist in the year 2002.