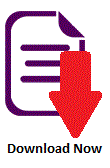 There are a number of reasons why you might want to change your name. For some it is because of the outcome of a divorce. For others, it is simply because they feel that they would prefer to be known by a different name to what they were born with.
Your name is a legally binding from the time you are born and it is noted on your birth certificate. When you change your name it means that you are undertaking a legal act which means that you have a different identity to what your name was at the time of your birth or which you acquired through marriage. There are different processes to follow for different for each of the states of the United States. As a generalised observation, the countries with common law tend to allow a person to change their name very freely. However, the civil law countries will not allow this as easily and place a great deal of regulation around name change. Some people also use names for writing which gives them some anonymity. However, this does not need to be legalised in the way that a name for other purposes will need to be legalised.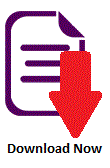 There is a large body of regulation in operation in each of the states of the United States which has led to the development of a body of jurisprudence for each of the states in the United States. 46 states allow a person legally to change names by usage alone, with no paperwork, but a court order may be required for many institutions (such as banks or government institutions) to officially accept the change. All states accept that marriage is a justifiable reason for a name change. Usually it will be necessary to prove or give an assurance to the registering authority that the application is not being made for a fraudulent purpose or to enable engagement in defamation under a false identity.
The costs involved will usually include an application fee, may require the advertising of legal notices and then a judicial officer will only be able to reject an application if the application involves fraud or the new name is not something that can be accepted because it includes profanity or if there is some other element of immorality in the application. A person cannot choose a name that is confusing, nor can one adopt, as a name, a racial slur, or a threat.