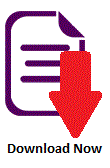 Child custody and guardianship are legal terms which are employed to describe the practical and legal relationship between a parent and his or her child, which includes the right to make decisions for the kid, and the parent's responsibility to look after the child.

Instead of a parent having "guardianship" of or "accessibility" to some kid, a kid is currently said to "dwell" or have "contact" with a parent. For a discussion of the brand-new international nomenclature, see parental responsibility.

Home and contact issues commonly appear in proceedings including divorce (dissolution of marriage), annulment and other legal proceedings where children may be involved. In many authorities the problem of which parent the child will live with is determined relative to the desires of the child standard.



Family law proceedings which involve issues of contact and home often create the most acrimonious disputes. While most parents resort to mediation to settle a dispute and join forces when it comes to sharing their kids, not all do. For those who participate in litigation, there appear to be few limits. Court filings immediately fill with mutual accusations including sexual, physical, and mental maltreatment, parental alienation syndrome, brainwashing, sabotage, and exploitation. It is these infrequent difficult custody battles that become public via the media and sometimes distort the public's perceptions so the problems appear more common than they are and the response of the court appear inadequate.

In some areas, courts and legal professionals are starting to utilize the term parenting schedule rather than custody and visitation. For instance, younger children want shorter, more frequent time whereas older children and adolescents may demand less frequent shifts yet longer blocks of time.