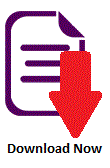 There are a number of steps in common to successful collaborative divorces. We have lawyers who can assist with collaborative divorce questions and kits for uncontested divorce available for immediate download.
1. Disclosure of Documents – this means no information is hidden. Everything is laid out to bear so there is no backstabbing. When it comes to a divorce, each side wants to get a fair deal as much as the other.
2. Respect – this means both sides will act like mature adults. Enough said.
3. Insulating children – this is a fancy term for keeping the kids out of it. Honestly, they don't need to be involved with issues concerning this.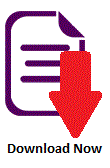 4. Sharing experts – this means that you find experts of your own to settle issues when necessary. Like real estate agents, parenting consultants and the like. Each members of the party agree to share the costs of these expenses.
5. Win-win solutions – simply put, they want everyone to walk away where everyone benefits. This is good so that no hard feelings are produced.
6. No Court – Again, this is a process where you try to settle things outside of court. You take your case to court it defeats the whole purpose. The Attorneys involved with the Collaborative Law must withdraw, and can no longer be involved.