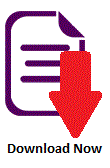 What are the steps to a bankruptcy discharge?
Step 1:
Make sure that there are no other alternatives. A bankruptcy will remain on your credit file for up to ten years. However, if you are considering filing, your credit is probably already in bad shape. Bankruptcy allows for a fresh start. Under Section 109(h) of the Bankruptcy Code, as amended by the Bankruptcy Abuse Prevention and Consumer Protection Act ("BAPCPA"), which significantly amended the U.S. Bankruptcy Code effective October 17, 2005, prior to filing a bankruptcy case, an individual must obtain some consumer credit counseling from an entity approved by the U.S. Trustee within 180 days of the date of the filing of a bankruptcy case. Such counseling is intended to provide an individual with alternatives to filing a bankruptcy case.
Step 2:
Consider the two common bankruptcy types. The most popular is the chapter 7 (which is a straight or liquidation bankruptcy), and there is also the chapter 13 (which is a repayment plan for individuals). BAPCPA has made it more difficult to file a chapter 7 case because of the means test. Many individuals will be forced to file a chapter 13 case because of the means test.
Step 3:
Research your options as it relates to filing. Some people choose to file without the aid of a lawyer. However, it's highly recommended to hire a lawyer. Your research should help you decide on a lawyer. In most cases, people who choose large firms to represent them will work with a paralegal and not the lawyer. Try to find a firm in which you have direct contact with your lawyer.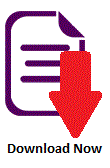 Step 4:
Meet with the lawyer you've selected and go over your "case." Your lawyer should be asking and answering ALL of your questions. They will determine which chapter is best for you, based on your financial affairs. A lawyer will also assist you with completing the BAPCPA's means test.
Step 5:
Find out how much it will cost. The fees for filing are varied. Some lawyers will charge a flat fee, while others will charge based upon the amount of debt that you have. The former is always the best route to go. Some lawyers will require that you pay up front before they file. Others will allow you to pay in installments, and will file the case with a deposit. The average fee is $1,700 but this may vary significantly depending on where you live (e.g., a large city). There are also court filing fees, unless you apply for a bankruptcy fee waiver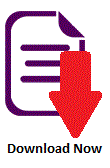 Step 6:
There are some places that will file for free if you do not have the financial means to do so. The average fee will vary depending upon where you live. A lawyer cannot be your creditor in a chapter 7 case, so the attorney's fee for a chapter 7 case must be paid in full before the case is filed. If you still owe an attorney part of the bankruptcy fee when you file a chapter 7 case, it becomes uncollectable and the attorney must waive the unpaid balance or else cannot continue to represent you. In a chapter 13 case, if agreed with the lawyer, the entire attorney's fee need not be paid prior to filing, and may be paid through your chapter 13 plan.
Step 7:
Refer all creditors to your lawyer's office, once he or she has been retained. They will then be able to speak on your behalf (which means no more annoying calls). Once your lawyer has filed your case, the "automatic stay" goes into effect. This means that no creditors should be contacting you about your debt. This stay is enforced, and creditors can be liable if they go against it. A willful violation of the automatic stay can result in damages being assessed against a creditor, including a reasonable attorney's fee, and in appropriate cases, punitive damages may be awarded.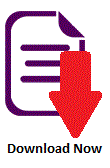 Step 8:
Wait for a meeting of creditors. Once your lawyer has submitted your petition, you will be notified by mail (most often) of your date for a meeting of creditors (or a "341 meeting," named after the section of the Bankruptcy Code requiring it). This meeting allows the trustee to ensure that you have given truthful answers on your bankruptcy petition, and that you understand and agree to filing for bankruptcy. Your lawyer should have met with you prior to this meeting to go over all of your debt to ensure that it is all listed. You must also list all of your assets. He or she will also go over sample questions that will be asked at the meeting. Prior to the meeting, you should have reviewed your file with your lawyer. Once you are sworn in at the meeting, you will answer questions that are recorded. The meeting will last about ten minutes.
Step 9:
If you are thinking about filing a bankruptcy case, do not use your credit cards. If you do so with the intent to file, a creditor can challenge the discharge of the debt owed or even your right to discharge any debt. If you obtained the debt knowing that you could not repay it, you may not be able to discharge that debt if the creditor challenges it through a lawsuit, or adversary proceeding, in your bankruptcy case.
Step 10:
In a chapter 7 case, the trustee will determine whether or not there are assets that can be liquidated and used to repay your creditors. If the trustee determines that all your assets are exempt, a report of no distribution will be filed with the bankruptcy court. If the trustee determines that there are non-exempt assets, they will be sold and payments may be made to your creditors. In a chapter 7 case, you may never have to pay a creditor back. In a chapter 13, you will be required to enter into a 3 to 5 year plan, in which you will pay creditors as much as you can over time, taking into consideration the BAPCPA means test.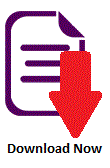 Step 11:
The 60th day after your meeting of creditors is first set is the deadline for creditors to file lawsuits to challenge the discharge of a particular debt or your entire discharge. If no such lawsuits are filed, shortly after that 60th day you will receive notification of a discharge of debt if you filed chapter 7. A discharges means that you have no further obligation to repay the discharged debt (the existence of that discharged debt may still appear in your credit reports), and that your creditors can never collect the debt from you. If you filed chapter 13 case, you will receive the notice of discharge approximately 30 to 60 days after your final payment has been made and the trustee ensures your payment plan has been followed and completed. Not all debt is discharged in a chapter 7 or 13 case, including student loans and certain taxes, so you may not be completely relieved of the obligation to repay all debt. Whether or not a debt is discharged depends upon certain Bankruptcy Code provisions, and with respect to some debts, whether or not a creditor succeeded in convincing a judge that your debt to that creditor should not be discharged.