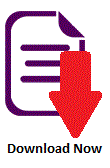 Individuals or Entities seeking relief under the Bankruptcy Code may file a petition for relief under a number of different chapters of the Code, depending on circumstances. Title 11 contains nine chapters, six of which provide for the filing of a petition. The other three chapters provide rules governing bankruptcy cases in general. A case is typically referred to by the chapter under which the petition is filed. These chapters are described below.
You can download the entire bankrutpcy for free here:
Chapter 7: Liquidation
Liquidation under a Chapter 7 filing is the most common form of bankruptcy. Liquidation involves the appointment of a trustee who collects the non-exempt property of the debtor, sells it and distributes the proceeds to the creditors. Because each state allows for debtors to keep essential property, most Chapter 7 cases are "no asset" cases, meaning that there are not sufficient non-exempt assets to fund a distribution to creditors.
U.S. Bankruptcy law changed dramatically in 2005 with the passage of BAPCPA, which made it more difficult for consumer debtors to file bankruptcy in general and Chapter 7 in particular.
Advocates of BAPCPA claimed that its passage would reduce losses to creditors such as credit card companies, and that those creditors would then pass on the savings to other borrowers in the form of lower interest rates. Critics assert that these claims turned out to be false, observing that although credit card company losses decreased after passage of the Act, prices charged to customers increased, and credit card company profits soared.
Chapter 9: Reorganization for municipalities
A Chapter 9 bankruptcy is available only to municipalities. Chapter 9 is a form of reorganization, not liquidation. A famous example of a municipal bankruptcy was in Orange County, California.
Chapter 11, 12 and 13
Bankruptcy under Chapter 11, Chapter 12, or Chapter 13 is more complex reorganization and involves allowing the debtor to keep some or all of his or her property and to use future earnings to pay off creditors. Consumers usually file chapter 7 or chapter 13. Chapter 11 filings by individuals are allowed, but are rare. Chapter 12 is similar to Chapter 13 but is available only to "family farmers" and "family fisherman" in certain situations. Chapter 12 generally has more generous terms for debtors than a comparable Chapter 13 case would have available. As recently as mid-2004 Chapter 12 was scheduled to expire, but in late 2004 it was renewed and made permanent.
Chapter 15: Cross-border insolvency
The Bankruptcy Abuse Prevention and Consumer Protection Act of 2005 added Chapter 15 (as a replacement for section 304) and deals with cross-border insolvency: foreign companies with U.S. debts.