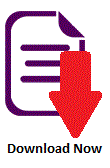 What is adoption?
Adoption is a process whereby a person assumes the parenting for another and, in so doing, permanently transfers all rights and responsibilities from the original parent or parents. Unlike guardianship or other systems designed for the care of the young, adoption is intended to effect a permanent change in status and as such requires societal recognition, either through legal or religious sanction. Historically some societies have enacted specific laws governing adoption where others have tried to achieve adoption through less formal means, notably via contracts that specified inheritance rights and parental responsibilities. Modern systems of adoption, arising in the 20th century, tend to be governed by comprehensive statutes and regulations.
What is the process for adoption?
There are many different types of adoption and choices to be made in adoption. Find information in this factsheet to help you understand the various options and determine the best route to building your family through adoption.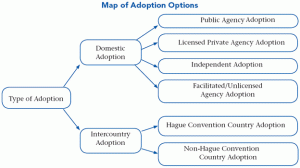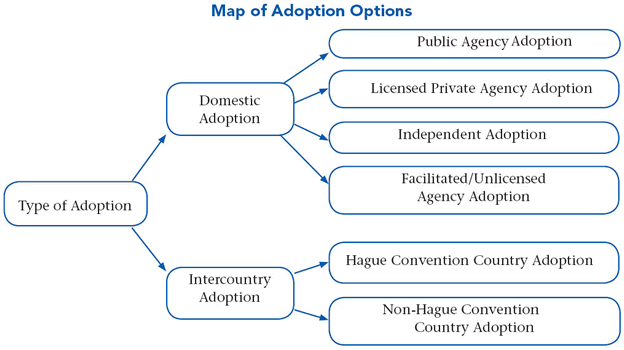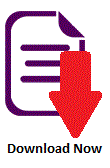 How does domestic adoption happen?
The most common form of adoption is called domestic adoption. In domestic adoption, you may choose to work with a public agency, a licensed private agency, an attorney ("independent adoption"), or an adoption facilitator (if allowed by laws in your State) or unlicensed agency. Public and licensed private agencies are required to meet State standards and have more oversight to ensure quality services. Unlicensed agencies and facilitators often do not have the same State oversight; consequently, there may be more financial, emotional, and legal risk for adoptive and birth families using unlicensed services. Many public and private adoption agencies offer free orientation sessions that will allow you to gain an overview of their available services prior to making any commitment to work with them.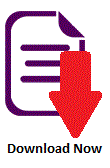 Whether you adopt an infant or an older child, you are likely to receive more extensive history and background information about a child who lives in the United States than one who lives in another country. Domestic adoptions make it more likely that you will be able to arrange for some degree of contact between your family and the child's birth family after the adoption (referred to as "openness"), if you choose. Even if the adoption is not "open" (i.e., there is no contact with the birth family), people adopted domestically may have an easier time locating their birth families or obtaining their genetic history if they decide to search for that information later in life.