In Texas, the Constitution grants the Legislature the authority to determine which court handles probate matters. Thus, in ten of the 15 largest counties (specifically, the counties of Bexar, Collin, Dallas, Denton, El Paso, Galveston, Harris, Hidalgo, Tarrant, and Travis) the Legislature has established one or more Statutory Probate Courts. These specialized courts handle matters of probate, guardianship, trust, and mental health. In some counties, the statutory probate courts also hear condemnation cases. There are no jurisdictional monetary limits on the types of lawsuits that a statutory probate court may hear. As such, their jurisdiction at times overlaps that of the district court.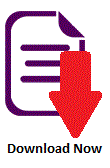 Probate is a general term for the entire process of administration of estates of dead persons, including those without wills, with court supervision. The initial step in the process is proving a will is valid and then administering the estate of a dead person according to the terms of the will. The will must be filed with the clerk of the appropriate court in the county where the deceased person lived, along with a petition to have the court approve the will and appoint the executor named in the will. If an executor is not named in the will, an administrator is appointed. A declaration of a person who had signed the will as a witness is also filed.
If the court determines the will is valid, the court then "admits" the will to probate. Even if there is a will, probate may not be necessary if the estate is worth no more than a stated dollar value or is small with no real estate title to be transferred or all of the estate is either jointly owned or community property. The probate process involves fees set by statute and/or the court (depending on state laws) for attorneys, executors and administrators, the need to publish notices, court hearings, paperwork, the public nature of the proceedings and delays while waiting for creditors to file claims, whether money was owed or not.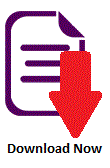 Relevant legal forms include:
AOC-E-300 Affidavit of Subscribing Witnesses for Probate of Will/Codicil to Will
AOC-E-301 Affidavit for Probate of Will Witness(es) Not Available
AOC-E-302 Affidavit for Probate of Holographic Will/Holographic Codicil
AOC-E-905M Application for Probate and Petition for Summary Administration
AOC-E-304 Certificate of Probate (Rev. 5/98)
Probate Cover Sheet
Demand for Notice of Proceedings for Probate of Will or Appointment of Personal Representative
Application for Informal Probate of Will and Appointment of Personal Representative
Statement of Informal Probate of Will and Informal Appointment of Personal Representative
Summons – Law, Chancery, County, and Probate
Petition for Appointment of Probate Conservator
Order Appointing Probate Conservator
Petition and Order for Appointment of Guardian Ad Litem Under the Probate Code
Letter – Complaint to Probate Will and Appoint Executrix and Issuance of Letters Testamentary
Letter – Instructions to Execute Complaint to Probate Will
Letter – Withdrawal of Probated Claim
Letter – Estate Probate Proceedings
Letter – Initiate Probate Proceedings for Estate (Complaint to Probate Will)
Letter – Initiate Probate Proceedings for Estate (Request to Execute Waiver and Consent)
Letter – Initial Probate Proceedings (Request to Execute Documents)
Letter – Complaint to Probate Will and Appoint Co-Executrixes and Issuance of Letters Testamentary
Letter – Complaint to Probate Will and Appoint Executrix and Issuance of Letters Testamentary
Letter – Notification to Creditor to Probate and Register Claim
Letter – Initiate Probate Proceedings Regarding Estate (Renunciation of Executorship)
Letter – Payment of Probated Claim
Letter – Claim Probated
Probate of Will Administration with the Will Attached
Probate of Will with-without Sureties
Notice of Final Report – Independent Administration Probate
Notice to Interested Persons of Commencement of Probate Proceeding and Hearing on Appointment of an Administrator
Notice to Interested Persons of Commencement of Probate Proceeding and Hearing on Allowance of a Foreign Will (Testate)
Notice to Interested Persons of Commencement of Probate Proceeding and Hearing on Allowance of Will (Testate)
Petition for Probate of Will and Appointment of Personal Representative
Power of Attorney – Health Care – Living Wills
Statutory Form of Advance Health Care Directive
Petition for Probate of Self Proving Will and Waiver
Creditors Claim in Probate
Consent by Personal Rep to Extend Claimants Time to Commence Proceedings on Claim in Probate
Notice of Allowance or Disallowance of Claim in Probate
Petition for Family Allowance in Probate & Approval by Personal Representative
Instrument of Distribution from Probate Estate – Per. Rep.
Petition for Supervised Administration in Probate
Objection to Probate of Will
Order of Probate of Will
Petition and Order for Appointment of Guardian Ad Litem Under the Probate Code
Order Appointing Guardian Ad Litem – Probate [same as GC-101]