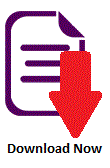 What are the grounds for divorce?

Fault-based grounds for divorce

The judge may grant a divorce if your partner has done among the following:
Desertion without a decent cause: your spouse has left the home, without a reasonable cause, for an interval of a number of years.

Infidelity: your partner has "cheated" on you.

Cruel and barbarous treatment: your spouse has treated you in a way that put your life or well-being at risk (such as acts).

Bigamy: without divorcing his/her first spouse your partner married you.
Incarceration: your partner was sentenced for having committed a crime to visit jail for two or more years.

Your partner has acted in a way that made exceptionally challenging or your life unbearable.

You are claiming that the divorce is NOT the fault of your spouse, by asserting the next reasons for divorce:

Institutionalization: your partner is found to be insane or has a mental disorder and should be confined into a mental institution. Your partner must have been in a mental institution for at least 18 months before filing for divorce, and there must be no reasonable belief that the spouse will be cleared in the 18 months after you apply for divorce. Under these circumstances, a divorce can be granted with no court hearing.

Mutual consent: you and your partner agree that the marriage is irretrievably broken (cannot be repaired). Each spouse must file an affidavit saying they consent to the divorce. After filing for the divorce, the judge will wait 90 days before granting the divorce. Under these circumstances, a divorce can be given without a court hearing.

Irretrievable breakdown (the union cannot be mended): you and your spouse have lived apart for a period of at least two years, and you file a complaint saying the marriage is irretrievably broken (that is unfixable). Your spouse must not deny you have lived apart for two years, or that the marriage is irretrievably broken, to be given a divorce under these circumstances. During this time, the judge will order you both to go to counseling. The judge will reconsider whether s/he considers the marriage is irretrievably broken, if at the end of this span one or both of you still wants a divorce. If the judge determines that it's, s/he'll allow the divorce. **

* 23 Pa.C.S.A. 3301(a)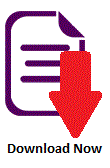 Legal Resources