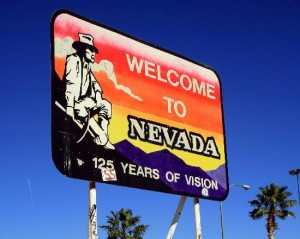 A will or testament is a legal declaration by which a person, the testator, names one or more persons to manage his/her estate and provides for the transfer of his/her property at death. For the devolution of property not disposed of by will, see inheritance and intestacy.
In the strictest sense, a "will" has historically been limited to real property while "testament" applies only to dispositions of personal property (thus giving rise to the popular title of the document as "Last Will and Testament"), though this distinction is seldom observed today. A will may also create a testamentary trust that is effective only after the death of the testator.
Any person over the age of majority and of sound mind (having appropriate mental capacity) can draft his or her own will with or without the aid of a lawyer. Additional requirements may vary, depending on the jurisdiction, but generally include the following requirements:
The testator must clearly identify himself or herself as the maker of the will, and that a will is being made; this is commonly called "publication" of the will, and is typically satisfied by the words "last will and testament" on the face of the document.
The testator should declare that he or she revokes all previous wills and codicils. Otherwise, a subsequent will revokes earlier wills and codicils only to the extent to which they are inconsistent. However, if a subsequent will is completely inconsistent with an earlier one, the earlier will is considered completely revoked by implication.
The testator may demonstrate that he or she has the capacity to dispose of his or her property ("sound mind"), and does so freely and willingly.
The testator must sign and date the will, usually in the presence of at least two disinterested witnesses (persons who are not beneficiaries). There may be extra witnesses, these are called "supernumerary" witnesses, if there is a question as to an interested-party conflict. Some jurisdictions, notably Pennsylvania, have long abolished any requirement for witnesses. In the United States, Louisiana requires both attestation by two witnesses as well as notarization by a notary public. "Holographic" or handwritten wills generally require no witnesses to be valid.
If witnesses are designated to receive property under the will they are witnesses to, this has the effect, in many jurisdictions, of either (i) disallowing them to receive under the will, or (ii) invalidating their status as a witness. In a growing number of states in the United States, however, an interested party is only an improper witness as to the clauses that benefit him or her (for instance, in Illinois).
The testator's signature must be placed at the end of the will. If this is not observed, any text following the signature will be ignored, or the entire will may be invalidated if what comes after the signature is so material that ignoring it would defeat the testator's intentions.
One or more beneficiaries (devisees, legatees) must generally be clearly stated in the text, but some jurisdictions allow a valid will that merely revokes a previous will, revokes a disposition in a previous will, or names an executor.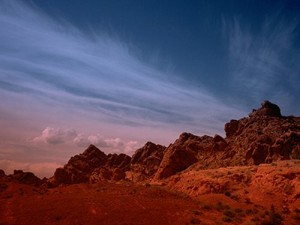 Trappers and traders, including Jedediah Smith and Peter Skene Ogden, entered the Nevada area in the 1820s. In 1843–1845, John C. Frémont and Kit Carson explored the Great Basin and Sierra Nevada. The U.S. obtained the region in 1848 following the Mexican War, and the first permanent settlement was a Mormon trading post near present-day Genoa.
The driest state in the nation, with an average annual rainfall of only about 7 in., much of Nevada is uninhabited, sagebrush-covered desert. The wettest part of the state receives about 40 in. of precipitation per year, while the driest spot has less than 4 in. per year.
Nevada was made famous by the discovery of the Comstock Lode, the richest known U.S. silver deposit, in 1859, and its mines have produced large quantities of gold, silver, copper, lead, zinc, mercury, barite, and tungsten. Oil was discovered in 1954. Gold now far exceeds all other minerals in value of production.
In 1931, the state created two industries, divorce and gambling. For many years, Reno and Las Vegas were the "divorce capitals of the nation." More liberal divorce laws in many states have ended this distinction, but Nevada is still the gambling capital of the U.S. and a leading entertainment center. In 2009, 12.5% of Nevada's general revenue came from gambling, which brought in $830 million. Nevada's lack of a lottery might account for its 12th place ranking for total gambling revenue.
The state's leading agricultural industry is cattle and calves. Agricultural crops consist mainly of hay, alfalfa seed, barley, wheat, and potatoes.
Nevada manufactures gaming equipment; lawn and garden irrigation devices; titanium products; seismic and machinery monitoring devices; and specialty printing.
Lake Tahoe, Reno, and Las Vegas are major resorts. Recreation areas include Pyramid Lake, Lake Tahoe, and Lake Mead and Lake Mohave, both in Lake Mead National Recreation Area. Other attractions are Hoover Dam, Virginia City, and Great Basin National Park (includes Lehman Caves).