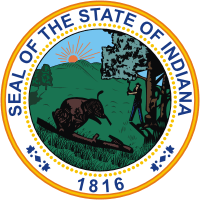 A will or testament is a legal declaration by which a person, the testator, names one or more persons to manage his/her estate and provides for the transfer of his/her property at death. For the devolution of property not disposed of by will, see inheritance and intestacy.
In the strictest sense, a "will" has historically been limited to real property while "testament" applies only to dispositions of personal property (thus giving rise to the popular title of the document as "Last Will and Testament"), though this distinction is seldom observed today. A will may also create a testamentary trust that is effective only after the death of the testator.
Any person over the age of majority and of sound mind (having appropriate mental capacity) can draft his or her own will with or without the aid of a lawyer. Additional requirements may vary, depending on the jurisdiction, but generally include the following requirements:
The testator must clearly identify himself or herself as the maker of the will, and that a will is being made; this is commonly called "publication" of the will, and is typically satisfied by the words "last will and testament" on the face of the document.
The testator should declare that he or she revokes all previous wills and codicils. Otherwise, a subsequent will revokes earlier wills and codicils only to the extent to which they are inconsistent. However, if a subsequent will is completely inconsistent with an earlier one, the earlier will is considered completely revoked by implication.
The testator may demonstrate that he or she has the capacity to dispose of his or her property ("sound mind"), and does so freely and willingly.
The testator must sign and date the will, usually in the presence of at least two disinterested witnesses (persons who are not beneficiaries). There may be extra witnesses, these are called "supernumerary" witnesses, if there is a question as to an interested-party conflict. Some jurisdictions, notably Pennsylvania, have long abolished any requirement for witnesses. In the United States, Louisiana requires both attestation by two witnesses as well as notarization by a notary public. "Holographic" or handwritten wills generally require no witnesses to be valid.
If witnesses are designated to receive property under the will they are witnesses to, this has the effect, in many jurisdictions, of either (i) disallowing them to receive under the will, or (ii) invalidating their status as a witness. In a growing number of states in the United States, however, an interested party is only an improper witness as to the clauses that benefit him or her (for instance, in Illinois).
The testator's signature must be placed at the end of the will. If this is not observed, any text following the signature will be ignored, or the entire will may be invalidated if what comes after the signature is so material that ignoring it would defeat the testator's intentions.
One or more beneficiaries (devisees, legatees) must generally be clearly stated in the text, but some jurisdictions allow a valid will that merely revokes a previous will, revokes a disposition in a previous will, or names an executor.
First explored for France by Robert Cavelier, Sieur de la Salle, in 1679–1680, the region figured importantly in the Franco-British struggle for North America that culminated with British victory in 1763. George Rogers Clark led American forces against the British in the area during the Revolutionary War and, prior to becoming a state, Indiana was the scene of frequent Indian uprisings until the victories of Gen. Anthony Wayne at Fallen Timbers in 1794 and Gen. William Henry Harrison at Tippecanoe in 1811.
During the 19th century, Indiana was the site of several experimental communities, including those established by George Rapp and Robert Owen at New Harmony.
Indiana's 41-mile Lake Michigan waterfront—one of the world's great industrial centers—turns out iron, steel, and oil products. Products include automobile parts and accessories, mobile homes and recreational vehicles, truck and bus bodies, aircraft engines, farm machinery, and fabricated structural steel. Wood office furniture and pharmaceuticals are also manufactured.
The state is a leader in agriculture with corn the principal crop. Hogs, soybeans, wheat, oats, rye, tomatoes, onions, and poultry also contribute heavily to Indiana's agricultural output.
Much of the building limestone used in the U.S. is quarried in Indiana, which is also a large producer of coal. Other mineral commodities include crushed stone, cement, and sand and gravel.
Wyandotte Cave, one of the largest in the U.S., is located in Crawford County in southern Indiana, and West Baden and French Lick are well known for their mineral springs. Other attractions include Indiana Dunes National Lakeshore, Indianapolis Motor Speedway, Lincoln Boyhood National Memorial, and the George Rogers Clark National Historical Park.