Here is a list of things to remember when you are going to court. These tips are particularly relevant if you are self-representing in a court in Chicago, Illinois.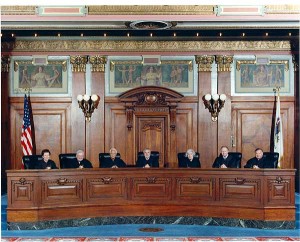 Get an Attorney, If Possible
The law is complicated, and lawyers are trained in how to help you with it. If you are in the Chicago area, click on the title below for information provided by the Chicago Bar Association on free and low-cost legal services.
Where to Go For Legal Assistance in or around Chicago
If you live elsewhere in the State, you should contact your local bar association or the Illinois State Bar Association's Lawyer Directory.
Use Free Resources Available
There are free resources to help you with your case and you should use them. Search the "Helpful Organizations" section below to find free legal help in Illinois, and search the topic you want to know about by typing the topic into the search box at the top of this page and click the "Search" button.
Consider Mediation
Think about whether mediation might be a good solution for your case before you go to court. In mediation, a trained individual will help you and the person who you have a disagreement with try to find a solution to your dispute outside of court. More information on mediation is available at the Center for Conflict Resolution website or by calling (312) 922-6464, extension 22.
Your First Trip to the Court may not be for Your Hearing or Trial
Your first time in court may only be to file paperwork, and it may take more than one trip to court after that before your case is finished. If you have received paperwork in the mail, read it carefully so you know what you need to do on the first visit to Court. Remember to always make copies of all paperwork for yourself as well.
Dress Properly and Arrive Early
When you go to court, remember to dress like you are going to a job interview and be sure to get there early.
Use Court Help Desks
Clerks, judges and other court employees cannot give you legal advice or tell you what you should do in your case. There may be a help desk available at the court where you can get some advice. Click on the title below for more information.
Ask for a Fee Waiver
Don't forget you may need to pay a fee for your case. Most cases require you to pay a fee when you first file your papers. You can ask for a fee waiver if you can't afford to pay the fees. Click on the title below for more information.
Always be Polite
Always be polite to the judge, the court staff, your opponent and others in the courtroom. Turn off your cell phone; don't eat, drink or chew gum; and don't talk in court unless it is your turn. Remember, when you are in front of the judge, you should direct all of your comments to the judge unless you are questioning a witness.
Go to Court Prepared
Go to court prepared with organized documents and witnesses to support your side of the story if it is the day of your hearing.
Court Rules are there to Protect Your Rights
Remember that court rules are there to protect your rights and allow the system to run smoothly.
Legal Resources