How does the law of separation work in Colorado?
It is certainly possible to obtain a legal separation in Colorado and there may be a number of reasons for this. If you are a believer in a faith the prohibits divorce it may very well be important to be granted a legal separation rather than a divorce. The issues which are raised by both types of applications are very similar and usually range over the amount of maintenance, division of property and the custody over and visitation rights in relation to children.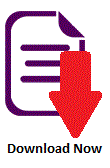 Where both parties agree that the relationship is beyond repair and are willing to give testimony before the court regarding this point, the court will generally accept that this is the case. If this point is in dispute, the court can rule on the matter or defer the case so that the parties may seek counselling. However, in practice it practically never occurs that a couple will reject the other's assertion that the marriage is irretrievably broken.
How do you work out the terms of a separation agreement?
It is also the case in Colorado that the parties may choose to have a separation agreement covering the major issues of the relationship. As in most states, this is not legally binding until the court makes an order reflecting the acceptance of the agreement and the bringing of the orders to a state of permanency. Usually the assets of the relationship are considered to be everything that the couple owns except for gifts to the spouse individually, inheritance to the spouse or property which they had before the relationship began.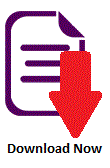 The parties can make an agreement for the amount of maintenance and for the amount of child support. There are the Colorado child support guidelines which offer some direction on what is considered a fair amount in order to be able to pay for child support. Also, there is no set percentage of the assets which should go to one spouse or the other. Colorado is known as an 'equity' state which means there is judicial discretion for the judge to determine what is the fair distribution of the assets of the relationship. There are a large variety of considerations made by the court when making the order, but broadly it involves considering their financial resources, the need to care for children, time needed to regain employment, the length of the relationship, age and health of the parties and the ability of the spouses to independently finance their own life subsequent to the separation.