What is the basis for separation in Arizona?
There are a variety of grounds for separation in Arizona. The judicial system there will allow a separation on the basis of the imprisonment of the other spouse, abusive behaviour, someone else living in the marital home, addiction to narcotics or regular intoxication, desertion or maltreatment. If the parties have not been living together for more than 24 months, then the court will grant a separation agreement.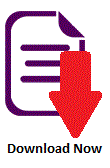 There also needs to be evidence of an irretrievable breakdown of the marriage with both parties wishing to live separate lives. In the case where both parties agree to the separation, this is often accepted as meeting the requirement of irretrievable breakdown. At least one of the parties must be living in the state of Arizona. If there is no capacity for the parties to agree, the matter will become one in which there is a petition for the dissolution of marriage rather than a separation matter.
Requirements for a Separation Agreement in Arizona
If a separation agreement is to be entered into, the legal position in Arizona is that the people in the marriage must form the agreement of their own free will without the involvement of the court system. The agreement need to deal with how the assets of the relationship are to be divided and what the rights of the parents are to be in terms of visitation, custody and child support. In general terms, it also needs to be considered to be fair by the judge hearing the case and if it is considered unfair, it will be replaced by the judge with a rationale of distribution and arrangements in relation to children which is considered to be fair by the judge.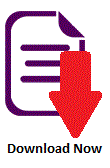 Why have a separation agreement?
Basically, it is important to protect yourself from the actions of your spouse if you are legally separated. Arizona is a state that recognises separation so it is an available avenue if there has been a complete breakdown of communications between you and your spouse or there is a complete lack of adherence to the verbal understandings between you and your spouse. You also need a separation agreement to enforce child support and spousal support and to have a visitation schedule. Other issues like mortgage repayments, health insurance and new relationships can also be settled through the use of a separation agreement.