How does separation work in Alabama?
In the state of Alabama, separation has a very specific meaning. It is essentially an order of the courts which says how the ongoing obligations of the parties are to be structured going forward. The recognition of the separation by the court does not finalise the divorce. There are four basic requirements for separation in Alabama. The first requirement is that the jurisdiction is correct. The second is that it is proven that there has been an irretrievable breakdown of the marriage or the parties are completely incompatible with each other. Arrangements for the care of children should also be in place. It is also not widely known that it is possible for people to reconcile and return to cohabitation after being separated. This is not an option that is available after divorce has occurred.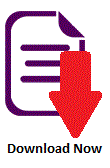 Why is a separation agreement useful?
A separation agreement assists with the process of negotiation of the various rights and entitlements in the division of property, spousal maintenance and other elements of the arrangements for the family after the breakup. The existence of a separation agreement can reduce the total amount of legal costs that are incurred by the parties collectively because many of the issues are settled before the petition for divorce or separation is filed and the range of issues in dispute is narrowed down.
What are some of the other issues that can arise in separation?
There is a lot to consider if you are looking at getting separated or divorce. If you do not have a career independent from your spouse, you may need to look at whether you will be eligible for social security benefits. Also, if you want to begin another relationship and remarry, you cannot legally remain married to someone else. The administration of your estate may also be effected if you remain married although separated. Obviously, the future of the children will also be an immediate issue which you will have to contend with either in court or in negotiations with your spouse. You will also need to seek the advice of an appropriately qualified and experienced lawyer to provide you with legal advice on the matter.