There many important things that one needs to consider first before he or she embarks on his/her plan to file a divorce or marriage dissolution to the court. Aside from the legal documents and templates, a filing party should have a thorough understanding about the potential or possible grounds that will make his petition accepted.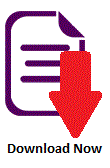 Always keep in mind that the state of Nevada observes 'no-fault' which simply means that you will not have the authority to allege your spouse about his or her wrongdoings as the cause of your separation or divorce. On the other hand, it is understood that the prime grounds of legal separation or divorce in this state are the differences that are known to be irreconcilable which have actually led to the marriage's breakdown. Or, one can actually point out that he or she has been living apart or separately with his/her partner for at least twelve months and this can serve as a concrete ground for his/her marriage dissolution to be accepted and heard.
Divorce: The Residency Requirement in the State of Nevada
Any of the spouses must be a full-fledge resident in the state of Nevada not lesser than six weeks prior to the filing of the marriage dissolution. This is one of the divorce templates which are far different from other states. In other states, there should be at least ninety days or more of continuous residency before the filing is honored or accepted.
Divorce in Nevada: How is Property Divided?
Nevada is known as a property state. This simply means that anything which has been earned or invested by the couple is considered as marital property. It means that the ownership of these properties is equal. So after the divorce has been completed, the court will immediately divide the properties in two equal parts between the two parties: the husband and the wife.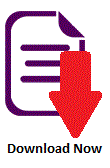 Child Custody Rules
Like any other states in America, the Nevada court also adheres to the rule that children should still have continuous contact with both of their parents, even right after the divorce has been settled. Joint custody setups and arrangements are often imposed by most judges as much as possible. But you have to take note that it is the children's best interests are what count most when it comes to time-sharing.
Child Support Rules
Nevada is not different from all the other states of America as far as child support after divorce is concerned. Basically, the amount of support received by a child mainly depends on the existing resources and income a parent has and the amount of time a parent can spend with his/her children. Additionally, there are times that the court would "impute" a specific income to a parent who earns more than his/her spouse.
DIY Divorce in Nevada
A DIY divorce can be obtained in the state of Nevada by simply filling out the forms which are commonly offered in local law libraries and local courthouses. You may also go online for more information regarding DIY divorce offered within the state.