Getting a divorce in the state of Pennsylvania will require you to know which documents to submit, which templates to download and which legal requirements you ought to be aware of. Knowing which documents to submit and other procedures that you need to follow when filing for a divorce will make the process a lot easier. Here are just some of the things that you need to know before you start the process of filing for a divorce in Pennsylvania: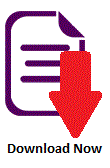 Basic Documents
The basic documents that you will require for filing for divorce in Pennsylvania are "Decree of Divorce" and "Complaint of Divorce". In accordance with the Pennsylvania law, these documents are essential to starting and finalizing a divorce process. There are also 10 to 20 other documents that may be needed all through the filing procedure. A couple of the other documents that are usually filed during a divorce process include:
• Domestic Relations Income & Expense Statement
• Marital Settlement Agreement
• Affidavit of Verification
• Notice to File Social Security Numbers
• Acknowledgement & Praecipe to Transmit Divorce Record
• Notice to File Social Security Numbers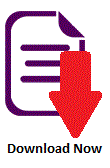 Residency & Filing Requirements
In order for a Pennsylvania court to accept a divorce case, residency requirements must be met. Either spouse must be a Pennsylvania state resident for a period of at least 6 months before filing a divorce suit.
Grounds for Filing for Divorce
The state of Pennsylvania will require those seeking divorce to declare the appropriate grounds upon which they seek the dissolution of marriage. The appropriate legal ground will be that which both parties agree on and can prove, or that which the filing party desires to substantiate to the Pennsylvania court.
Grounds for divorce in Pennsylvania are as follows:
• No-Fault Grounds: The court may grant a divorce where the marriage is allegedly irretrievably broken and both parties have consented to the divorce.
• Irretrievable Breakdown: When a complaint has been filed claiming that the marriage is irretrievably broken and an affidavit has also been filed claiming that both parties have not cohabitated for at least 24 months, the court may grant a divorce.
• Fault Grounds: The court may grant a divorce on the following grounds:
– Committed malicious and willful desertion without reasonable cause for a period of one year or more.
– Committed adultery
– If spouse is imprisoned for a period or two years or more years for a crime.
– Intentionally entering into a bigamous marriage while a former marriage is still very much subsisting.
– Treated spouse cruelly
– Caused physical and emotional pain to spouse and/or children
Meditation or Counseling Requirements
Both parties may receive orders by the Pennsylvania court to attend an orientation session in order to explain the process of mediation. After that, if both parties give their consent to mediation, the court may order them to mediate such matters at it might specify such as:
– Child custody
– Child support
– Spousal support
– Property distribution