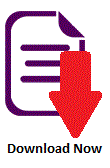 Do you live in the state of Florida and you are seriously thinking of filing for a divorce from your spouse? Having solid information about the legal requirements for getting divorced in Florida is the right step in the right direction. Anyone who has gone through the process of divorce in Florida (or any other state for that matter) knows that it is a physically, emotionally, and financially draining process. However, with help from the right source, the process of downloading templates and filling out legal documents for divorce in Florida will be made easy.
The following are the legal requirements that you need to know in order to file for a divorce in the state of Florida:

Applying for Dissolution of Marriage in Florida
If the marriage did not produce children or the children are no longer considered minors in the eyes of the law, then you do not have to involve the state's family court system. You and your soon-to-be ex spouse must have resided in the state of Florida for at least 6 months prior to filing for a divorce. Florida state law does not require one to list the specific reasons why one is filing for divorce, so one can cite "irreconcilable differences" in order to be granted a divorce – this is a good thing, for those who are very concerned about airing their dirty laundry in public.
If the two parties submit a written agreement concerning the divorce and equitable division of assets, the court can promptly dissolve the marriage without trial. However, if one of both parties do not agree to the divorce, it is possible that the court will order both parties to go through 3 months of marriage counseling prior to giving their consent to the divorce.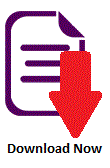 Legal Requirements for Child Custody in Florida Divorce Cases
If the marriage produced children, you and your spouse will be required to go through trial in order to determine custodial issues. The Florida court system refers to child custody as "timesharing schedules". This means you and your spouse will work with your respective lawyers in order to decide on the best schedule for the child. But if the two of you cannot be in agreement on a timesharing schedule, the family court will come up with a parenting plan that it feels best suit the child's interest.
The family court hearing is where all issues such as health insurance, child support, primary residence, and all other custodial matters will be determined prior to granting the divorce.
Division of Family Assets
In the state of Florida, all assets, property and other possessions that were acquired during the course of the marriage are equitably divided, except in a divorce case where there is a prenuptial (pre-nup) agreement determining otherwise. Every asset and income acquired prior to the marriage is exempt from the divorce proceeding.
As with any legal issue, it is important to seek valuable information concerning documents, downloadable templates and any other requirements before attempting to file for a divorce in Florida.