The common law origins of defamation lie in the torts of "slander" (harmful statement in a transitory form, especially speech), each of which gives a common law right of action.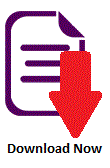 "Defamation" is the general term used internationally, and is used in this article where it is not necessary to distinguish between "slander" and "libel". Libel and slander both require publication. The fundamental distinction between libel and slander lies solely in the form in which the defamatory matter is published. If the offending material is published in some fleeting form, as by spoken words or sounds, sign language, gestures and the like, then this is slander.
Some jurisdictions have a separate tort or delict of "verbal injury", "intentional infliction of emotional distress", "outrageousness", or "convicium", involving the making of a statement, even if truthful, intended to harm the claimant out of malice; some have a separate tort or delict of "invasion of privacy" in which the making of a true statement may give rise to liability: but neither of these comes under the general heading of "defamation". Some jurisdictions also have the tort of "false light", in which a statement may be technically true, but so misleading as to be defamatory. There is also, in almost all jurisdictions, a tort or delict of "misrepresentation", involving the making of a statement that is untrue even though not defamatory. Thus a surveyor who states a house is free from risk of flooding has not defamed anyone, but may still be liable to someone who purchases the house relying on this statement. Other increasingly common claims similar to defamation in U.S. law are claims that a famous trademark has been diluted through tarnishment, see generally trademark dilution, "intentional interference with contract", and "negligent misrepresentation".