We have sales agreements for houses available for immediate download. We have also provided some information below to assist you with identifying the a good agent to sell your house for you.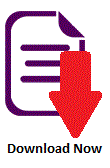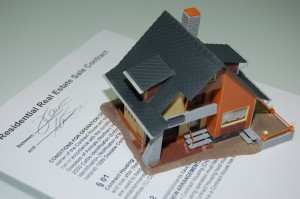 Need a new mortgage? —->>>

Selecting a Real Estate Agent to Sell Your Home
Q. Why should I list my home with a real estate agent?
A. Experienced, reputable agents can be an invaluable asset to a seller. Real estate agents can offer advice on the suggested listing price, can give you an educated guess as to how long it may take to sell, and can offer valuable suggestions about how to best show your home. The major advantage, however, is that by listing with an agent, information about your home is immediately available to hundreds of other agents and buyers in your area through a Multiple Listing Service (MLS). MLS's often have sophisticated Internet websites that also enhance their value to you as a seller. The agent with whom you sign a listing agreement is known as the listing agent. Most are members of the local MLS. Usually, within twenty-four hours of signing an agreement with an MLS agent, all MLS offices in your area will get a notice that your home is for sale. Because most homebuyers work with agents, this makes information about your home available immediately to a wide range of potential buyers.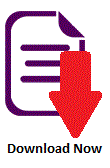 Need a new mortgage? —->>>

Q. How do I choose an agent to sell my home?
A. Choosing an agent requires that you do your homework both on the qualifications of the real estate firm and the individual agent who will handle your sale. You may want to interview several agents from various local firms with the following in mind:
Is the firm a member of the National Association of Realtors, a national voluntary
professional organization whose members exchange information and hold seminars in order to
enhance their skills and improve the services provided to buyers and sellers of real estate?
Ask about sales for the last six months or one year. How do these figures compare to the
sales figures of other real estate agencies?
How long do homes stay on the market?
How much and where does the agency advertise?
How close is the actual sale price to the listing price for homes sold over the past six
months or year?
You also may want to know how familiar various firms and agents are with your area.
How well do they know its schools, facilities, and public transportation? The answers to these and similar questions can help you select someone who is knowledgeable and interested in working for you.
Ask to see the Multiple Listing Book and compare the listings of various firms and agents.
A large firm may also have a large number of listings. In this case, you will want assurance that the firm's agents have the time and energy to devote to an additional listing. On the other hand, a small office with fewer listings may be preferable, particularly if that means better, more personal service, and, therefore, a quicker sale at or near the desired price. This is another area where the power of the Internet may help smaller offices compete effectively with larger ones. Once you've settled on an agency, interview potential agents. Ask them about their plans to market the home. Who do they think are the best potential buyers and how do they intend to target them?
For example, retirees and young families are usually interested in different amenities. If your home is a natural fit with a particular age group, ask each prospective agent how he or she intends to show your home's advantages to its target market. It's a good idea to avoid agents who want to list your home at a much higher price than other agents suggest. This may be just a device to get the listing. Within a few weeks, you may find yourself being pressured to reduce the price drastically.
Obviously, if the agency or MLS you are considering has a website, you should take a
look at it and see if it is consistent with the image you want your sales representative to convey – including checking for the existence of "broken links" or other indications of poor quality.
Finally, make sure you are comfortable with the agent you choose. You should have
confidence in your agent's ability. Your agent should be responsive to you by telling you who has expressed interest in the home and following up on the visits of potential buyers. For example, if many buyers have seen your home but no offers have been made, your agent should be trying to discover why. Is the price is too high? Is the decor too detracting? Should some minor repairs be made?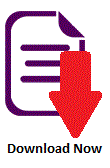 Q. What is the listing agreement?
A. Once signed, the listing agreement is a binding contract between the seller and the listing real estate firm. Its provisions include length of the listing period, commission rate and payment date, responsibilities of the firm and its agents, and who is responsible for the cost of advertising and the other costs associated with the home sale.
Read the listing agreement carefully. Do not hesitate to discuss any provisions you would
like to change. To further protect your interests, resist signing an agreement until your attorney has reviewed and approved it, especially if you have requested changes, which have been resisted.
One final suggestion could save you lot of money. Before signing a listing agreement, let
your friends and neighbors know you're selling. If any of them express an interest in buying, exclude them from the listing agreement. Then, if one of them ultimately buys the property, you will not be required to pay any commission at all.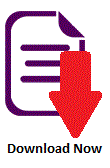 Need a new mortgage? —->>>