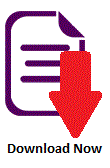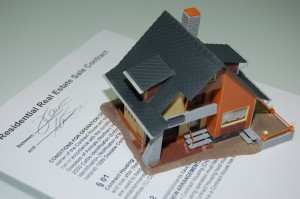 Need a home loan? —->>>

Q. Why is the purchase or sale of a home more complicated than buying or selling some other object, such as an expensive car?
A. Taxes, financing considerations, and other factors affect the transactions involving such items as cars and boats. Under the law, however, these items are considered personal property as distinguished from real estate, also known as real property. Personal property and real estate have different characteristics and, as a general rule, the law treats each type of property differently.
Personal property is usually easily moved and, in many cases, is owned for a relatively
short period of time. Possession of personal property also is a strong indicator of ownership. With real estate, on the other hand, the property cannot be moved and possession does not necessarily mean ownership. To illustrate, unless property is fenced in, it may be difficult to distinguish a neighbor's property from your own. And, while you may own real estate, you may not have possession of it, if, for example, you are renting the property to someone else.
Other factors that distinguish real estate from personal property are: many different
people can have an interest in the same real property; foreclosing on real property is much more difficult than repossessing a car; and real estate is taxed differently than personal property.
Need a home loan? —->>>


Q. What is a home?
A. A home is more than a single-family dwelling built on an individual parcel of land. Townhouses, condominiums, and cooperatives are also homes. Each one of these types of homes has uniquefeatures.
Q. Why should I buy a home?
A. Most people buy a home because they want to own it and, thus, reduce their living costs as they get older. Other benefits include favorable tax considerations and more control over one's personal living environment than might be possible in the context of renting.
A common view of prospective homebuyers is to think of a home solely or, at least,
primarily as an investment. This view, however, may be mistaken. There is no reason to assume that home prices will always rise. Home prices can fall, sometimes dramatically. And, depending on the home prices in your area of the country, renting may be far more economical than buying, particularly if the renter invests the difference between a mortgage payment and rental payment. Nonetheless, while the decision to buy a home is not just an investment decision, it may be wise to give it the same care.
Q. What is a "buyer's market"?
A. A buyer's market occurs when home sales are slow. Here are some of the ways to determine if the home market in your area is a buyer's market:
· Is it taking longer and longer to sell homes?
· Are foreclosures increasing?
· Are there large reductions in home prices?
· Has there been a decline in the number of building permits issued?
· Is unemployment increasing?
These factors indicate a "soft" market for home sales. A soft market tends to make sellers
anxious and puts buyers in a stronger position than sellers. In a soft market, buyers have many homes to choose from and can demand special considerations from sellers.
Q. What is a "seller's market"?
A. The best time to sell your home is when homes are selling fast, there are few homes on the market, and the local economy is good. These are all characteristic of a seller's market and operate to move home prices upward. Sellers can and do demand high prices for their homes and often dictate the terms of the contract. In a seller's market, sellers often receive several competing offers and are in a position to sell quickly, perhaps in a matter of days or weeks.
If you are a potential seller in a seller's market, you're well situated to sell quickly and at your price. On the other hand, if you're a potential buyer in a seller's market, you'll want to be particularly careful that you don't rush into a decision that you may later regret. The best way to avoid this situation is to do your homework to ensure that you know what you want and what you can afford.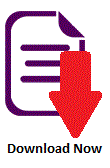 Need a home loan? —->>>