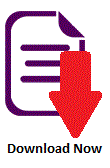 In real estate in the United States, a trust deed or deed of trust is a deed wherein legal title in real property is transferred to a trustee, which holds it as security for a loan (debt) between a borrower and lender. The borrower is referred to as the trustor, while the lender is referred to as the beneficiary of the trust deed.
Transactions involving trust deeds are normally structured, at least in theory, so that the lender gives the borrower/trustor the money to buy the property; the borrower/trustor tenders the money to the seller; the seller executes a grant deed giving the property to the borrower/trustor; and the borrower/trustor immediately executes a trust deed giving the property to the trustee to be held in trust for the lender/beneficiary. In reality, an escrow holder is always used so that the transaction does not close until the escrow holder has the funds, grant deed, and trust deed in their possession, so that the transaction can be "rolled back" if one party is unable to complete its part of the deal.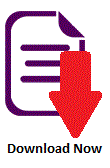 Trust deeds differ from mortgages in that trust deeds always involve at least three parties, where the third party holds the legal title, while in the context of mortgages, the mortgagor gives legal title directly to the mortgagee. In either case, equitable title remains with the borrower.
A trust deed is normally recorded with the recorder or county clerk for the county where the property is located as evidence of and security for the debt. The act of recording provides constructive notice to the world that the property has been encumbered. When the debt is fully paid, the beneficiary is required by law to promptly direct the trustee to transfer the property back to the trustor by reconveyance, thus releasing the security for the debt.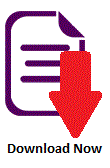 Trust deeds are the most common instrument used in the financing of real estate purchases in Alaska, Arizona, Arkansas, California, Colorado, the District of Columbia, Idaho, Maryland, Mississippi, Missouri, Montana, Nebraska, Nevada, North Carolina, Oregon, Tennessee, Texas, Utah, Virginia, Washington, and West Virginia, whereas most other states use mortgages. Besides purchases, deeds of trust can also be used for loans made for other kinds of purposes where real estate is merely offered as collateral, and are also used to secure performance of contracts other than loans.