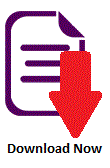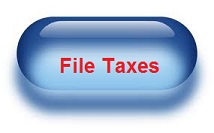 Farm law is surprisingly complex field with a number legal forms and documents required to successfully administer farms. According to the Congressional Research Service, nine bills between 1965 and 2002 are "generally agreed" to be farm bills; the 2008 farm bill is the tenth.
Food and Agricultural Act of 1965
Agricultural Act of 1970
Agricultural and Consumer Protection Act of 1973
Food and Agriculture Act of 1977
Agriculture and Food Act of 1981
Food Security Act of 1985
Food, Agriculture, Conservation, and Trade Act of 1990
Federal Agriculture Improvement and Reform Act of 1996
Farm Security and Rural Investment Act of 2002
Food, Conservation, and Energy Act of 2008
The latest 2008 Farm bill, known as the Food, Conservation, and Energy Act of 2008, increased spending to $288Bn therefore causing controversy at the time by increasing the budget deficit. It increased subsidies for biofuels which the World Bank has named as one of three most important contributors, along with high fuel prices and price speculation, to the 2007–2008 world food price crisis. On January 1, 2013, Congress passed the American Taxpayer Relief Act of 2012 to avert the fiscal cliff and the next day President Barack Obama signed the Act into law. (Public Law No: 112-240) The "fiscal cliff" deal was primarily enacted to avoid automatic tax hikes and spending cuts, but also included provisions extending portions of the 2008 Farm Bill known as Food, Conservation, and Energy Act of 2008 for nine months through September 30, 2013. Senate Majority Leader Harry Reid has demonstrated a commitment to working on a new five-year Farm Bill by reintroducing last session's Senate Farm Bill in the new 113th Congress.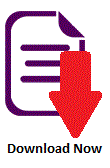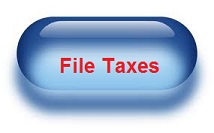 The term'farming' covers a wide spectrum of agricultural production work. At one end of this spectrum is the subsistence farmer, who farms a small area with limited resource inputs, and produces only enough food to meet the needs of his family. At the other end is commercial intensive agriculture, including industrial agriculture. Such farming involves large fields and/or numbers of animals, large resource inputs (pesticides, fertilizers, etc.), and a high level of mechanization. These operations generally attempt to maximize financial income from grain, produce, or livestock.
Traditionally, the goal of farming was to work collectively as a community to grow and harvest crops that could be grown in mass such as wheat, maize, squash, and other cash crops. Centuries later these same farmers took charge of livestock, and began growing food exclusively for the feeding of livestock as well as for the community. With the growth of civilization the farmer's focus changed from basic survival to that of financial gain. In smaller towns on the outset of civilization the farmer did retain the need to grow their own food, but the financially minded farmer was largely spreading. With the Renaissance came the plantation, a farm primarily worked by others primarily for the gain of the plantation's owner. Then came a new age of industry where the farm could be staffed by fewer people and big machines. This meant a complete revolution for farming.