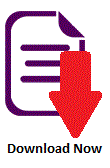 What is a deed of reconveyance?
A deed of re conveyance is a document which transfers ownership of a property from a trustee back to a borrower who has fulfilled the obligations of a mortgage.
The following states may use either our Deed of Reconveyance or Satisfaction of Mortgage depending on whether a mortgage or deed of trust was originally registered to secure the loan: Colorado, Idaho, Illinois, Iowa, Maryland, Montana, Nebraska, Oklahoma, Oregon, Tennessee, Texas, Utah, Washington, Wyoming and West Virginia.
The following states should instead use a Satisfaction of Mortgage contract: Alabama, Arkansas, Connecticut, Delaware, Florida, Hawaii, Indiana, Kansas, Kentucky, Louisiana, Maine, Massachusetts, Michigan, Minnesota, New Hampshire, New Jersey, New Mexico, New York, North Dakota, Ohio, Pennsylvania, Rhode Island, South Carolina, South Dakota, Vermont, and Wisconsin.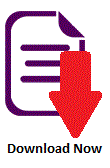 Mortgage Satisfaction Statistics
At the end of 2012, delinquency rates for mortgages remained at elevated levels, they have shown steady improvement, ending the year 32 percent lower than the January 2010 peak. Additionally, following a year of regional improvement in foreclosure inventories (marked by stark contrasts between judicial and non-judicial foreclosure states), the national foreclosure inventory rate began to decline toward the end of 2012 from historic highs experienced during the crisis.
In addition to presenting statistics on December delinquency rates and foreclosures, much of which was previewed earlier this month, The Lender Processing Services (LPS) Mortgage Monitor looked at several other key issues including new Qualified Mortgage Rules and changes to servicing regulations.
LPS said that had the Consumer Finance Protection Bureau's (CFBP) QM rules that were released last week existed in 2005 at the height of the housing boom they would have restricted at least 23 percent of loans originated in 2005.  If those rules were in effect in 2012 they would have affected only 2 percent of mortgage originations.
Legal Resources