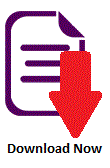 Residency and Filing Requirements:
In order to file for a divorce in Michigan, residency requirements must be met for the court to accept the case. If the court discovers it does not have jurisdictional rights to hear the case it will not be accepted or it will eventually be dismissed. The requirements are as follows:
A judgment of divorce shall not be granted by a court in this state in an action for divorce unless the complainant or defendant has resided in this state for 180 days immediately preceding the filing of the complaint, the complainant or defendant has resided in the county in which the complaint is filed for 10 days immediately preceding the filing of the complaint. (Michigan Compiled Laws – Section: 552.9)
Grounds for Filing:
The Complaint for Divorce must declare the appropriate Michigan grounds upon which the divorce is being sought. The appropriate lawful ground will be that which the parties agree upon and can substantiate, or that which the filing spouse desires to prove to the court. The divorce grounds are as follows:
A complaint for divorce may be filed in the circuit court upon the allegation that there has been a breakdown of the marriage relationship to the extent that the objects of matrimony have been destroyed and there remains no reasonable likelihood that the marriage can be preserved. In the complaint the plaintiff shall make no other explanation of the grounds for divorce than by the use of the statutory language. (Michigan Compiled Laws – Section: 552.6)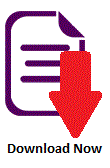 Filing Spouse Title:
Plaintiff. The Plaintiff is the spouse who initiates the filing procedure with the family law or domestic relations court.
Non-Filing Spouse Title:
Defendant. The Defendant is the spouse who does not file the initial divorce papers, but rather receives them by service.
Court Name:
State of Michigan, __________ Judicial Circuit, __________ County. This is the Michigan court where the divorce will be filed. The court will assign a case number and have jurisdictional rights to facilitate and grant the orders concerning, but not limited to: property and debt division, support, custody, and visitation. The name of the court is clearly represented at the top of all documents that are filed.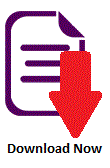 Primary Documents:
Complaint for Divorce and Judgment of Divorce. These are the essential documents needed to start and finalize a divorce according to Michigan law. There are anywhere from ten to twenty other documents that may be required throughout the filing process. A few other documents that are typically filed during the process are: Summons, Verified Statement, Marital Settlement Agreement, Notice of Hearing, and Record of Divorce or Annulment.
Court Clerk's Title:
Office of the Clerk of the County Circuit Court. The clerk or the clerk's assistants will be the people managing your paperwork with the court. The clerk's office will keep the parties and the lawyers informed throughout the process in regards to additional paperwork that is needed, further requirements, and hearing dates and times.