As a lawyer, I have a need for being able to do legal research efficiently.  I need to be able to access legal information quickly and have certainty that it is accurate.  I also increasingly find myself in the mobile office environment and having tools available which enable me to work on the move make my day more efficient and productive.    There are some interesting developments in the software industry at the moment which are leading to a number of apps which are useful for lawyers being available.  These apps are also useful for anyone wanting to do legal research or to find out about the specific laws which apply in a local jurisdiction.
I have often reflected that in the present information age, professionals are becoming less relevant because so much information is freely available online.  However, it is apparent that professionals are actually now more relevant because there is such a mass of data and information that you require an appropriate education on the relevant subject matter in order to interpret the mass of information about the legal system which is now available and apply it effectively to the subjective circumstances which a person in the legal system may find themselves in.  I have reviewed what I believe are the top five apps available on the market today for people interested in doing legal research or lawyers needing to improve the efficiency of their businesses.
_____________________________________________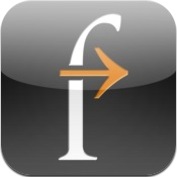 Fast Case
One of the most interesting apps being used by people working in the legal industry is fastcase. It uses big data analysis techniques to identify the most authoritative and relevant cases quickly.  At the moment t is unique because it uses an advanced algorithm to calculate the relevance and authority of a particular case and therefore it is more likely to return search results which are more relevant to lawyers.  The breadth of the database of legal cases available is enormous and it does seem to be relatively good at at finding relevant cases which are authoritative saving the user time on hours of research.  It is currently free and available for download from the iTunes store.   I have found this app useful because of its visual search feature.
______________________________________________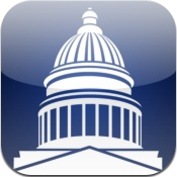 My Congress
My Congress is fairly comprehensive record of the present congress.  It includes information about the voting patterns of various members of congress, the bills currently before both houses, some of the campaign funding information about candidates which is publicly available and the legislation passed by the present congress.  It is a useful tool both for those concerned with the application of new laws and those engaged in the lobbying of policy and lawmakers in Washington and around the country.  It is based on the Open Government data project and is designed to empower citizens by making digital information about government more readily available to the public.
_______________________________________________
LawStack
LawStack 's slogan is that it is a "legal library in your pocket."   The app is one of the most comprehensive compilations of resources of legal information available in the form of an app.  It has the U.S. Constitution, Federal Rules of Civil Procedure, Federal Rules of Criminal Procedure, Federal Rules of Appellate Procedure, Federal Rules of Evidence, and the Federal Rules of Bankruptcy Procedure.  When ou get it one your smart device, you can then download the statutes from a number of states, including California. It is free and available from iTunes.
________________________________________________
ABA Law Journal
The American Bar Association (ABA) is one of the most influential and important legal organisations in America because it provides a national platform for the legal profession which unifies and organises the profession into a cohesive professional group.  The ABA creates a national narrative for the legal profession, conducting advocacy on behalf of the profession and providing training and certification services to attorneys as well as publishing a large amount of material on news in the legal industry and developments in the law at a national level.  The App brings those benefits onto your personal handheld device.
____________________________________________________
LexisNexis Courtlink
The ever increasing trend to greater electronic integration has brought an App now that allows attorneys to create their own electronic court diary and integrate this with the court calendar.  The system is in operation with a number of courts around the country and is expected to continue its expansion in the coming months and years.  It is a useful tool for attorneys or anyone in the business of attending court because it allows you to organise your court time and link directly into the court's electronic system.
____________________________________________________
Review of Top Legal Apps Used by Lawyers For Legal Research

,