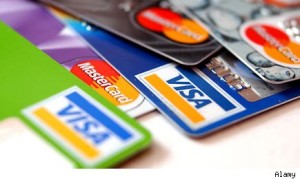 One of the largest lawsuits in history involving several of the nations largest providers of credit card providers and general retailers has taken an interesting turn with a number of the large retailers involved choosing to fight the claim rather than settle it. It reflects a conviction amongst the retailers, perhaps generated on the basis of legal advice that they they could in turn sue the credit card companies which provided the credit products to the consumers on the basis that they were not responsible for the charging of the fees involved.
The basic thrust of the litigation is that a large number of merchants are suing the major credit card providers for charging swipe fees on credit card transactions. The fees were largely charged for swiping a card that was not connected to the bank that had issued the merchant terminal which incurred a transaction fee. The settlement was to be worth over six billion dollars and to be paid to merchants who had incurred these fees from 2004 until 2012. The case has been before a federal court sitting in New York and the settlement has passed the final stage of approval with the court. If there is no filing of an objection, the court will presume that the settlement has been accepted.
The issue for most of the run of the mill merchants is that they stand to gain so little from the settlement that there is little to no point in participating in the litigation. Many small business owners have no idea that they credit card companies were in fact been sued by a number of merchants in relation to these fees. It appears that it is only the major retailing giants that can afford specialised legal advice and representation for matters like this that are in a position to benefit from the litigation. It remains to be seen if the credit card giants will come up with any justifiable arguments concerning the claim on the basis that the swipe fees were disclosed in the contract between the credit card companies and the merchants that used these services.