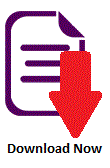 You may think mortgages have been around for hundreds of years. But this is not actually the case. It was only in the 1930s, however, that mortgages actually got their start. It may surprise you to learn that banks didn't forge ahead with this new idea; insurance companies did. These daring insurance companies did this not in the interest of making money through fees and interest charges, but in the hopes of gaining ownership of properties if borrowers failed to keep up with the payments.
The recent history of mortgage agreements is that they became a central controversy because they were cited as the central reason for the beginning of the global financial crisis. The global financial crisis was the culmination of the realization of credit risk passed through a chain of financial responsibility from mortgagors to banks, onto finance companies and then to investors in the stock market. When it became apparent that the banks had been lending to large number of borrowers who simply could not afford to pay their mortgages. Banks had sold the profits from their loan agreements to external finance companies but without accurately pricing the risk that credit default would occur.
It wasn't until 1934 that modern mortgages came into being. The Federal Housing Administration (FHA) played a critical role. In order to help pull the country out of the Great Depression, the FHA initiated a new type of mortgage aimed at the folks who couldn't get mortgages under the existing programs. At that time, only four in 10 households owned homes. Mortgage loan terms were limited to 50 percent of the property's market value, and the repayment schedule was spread over three to five years and ended with a balloon payment. An 80 percent loan at that time meant your down payment was 80 percent — not the amount you financed! With loan terms like that, it's no wonder that most Americans were renters.