What is case law?
Case law is the set of existing rulings which made new interpretations of law and, therefore, can be cited as precedent. In most countries, including most European countries, the term is applied to any set of rulings on law which is guided by previous rulings, for example, previous decisions of a government agency. These interpretations are distinguished from statutory law which are the statutes and codes enacted by legislative bodies, and regulatory law which are regulations established by executive branch agencies. Trials and hearings that do not result in written decisions of a court of record do not create precedent for future court decisions. In some countries, such as the USA, the term is exclusively used for decisions from bodies discharging judicial functions, such as selected appellate courts and courts of first instance.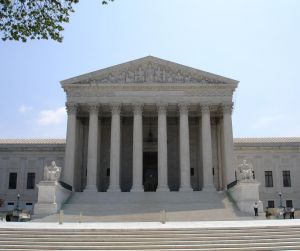 In common law legal systems, a precedent or authority is a principle or rule established in a previous legal case that is either binding on or persuasive for a court or other tribunal when deciding subsequent cases with similar issues or facts. The general principle in common law legal systems is that similar cases should be decided so as to give similar and predictable outcomes, and the principle of precedent is the mechanism by which that goal is attained. Black's Law Dictionary defines "precedent" as a "rule of law established for the first time by a court for a particular type of case and thereafter referred to in deciding similar cases.
What is Stare decisis?
Stare decisis is a legal principle by which judges are obliged to respect the precedent established by prior decisions. The words originate from the phrasing of the principle in the Latin maxim Stare decisis et non quieta movere: "to stand by decisions and not disturb the undisturbed." In a legal context, this is understood to mean that courts should generally abide by precedent and not disturb settled matters.
If you have a question about case law or any other type of legal topic or question, please do not hesitate to post your question into the question box provided at the top right of this page.