We have books and materials available for immediate download providing guidance on trade law available here: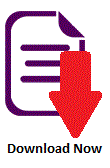 What is trade law?
International trade is a complicated area of law to research because there are numerous levels of trade organizations and interactions. There are bilateral trade agreements, regional trade agreements and multinational trade agreements. Each of these agreements has its own history, policies and dispute settlement procedures. Trade organizations established under the agreements have separate resources that can be searched. Furthermore, individual countries have their own policies and laws relating to international trade. As an example, the United States Congress must pass legislation enacting international trade agreements before the United States can officially become a party. The national policies have to be researched individually and frequently separately from the resources relating to the international organizations.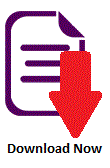 What are the basics of international trade law?
The General Agreement on Trade and Tariffs (GATT) was enacted as an attempt to reduce the number of tariffs and trade barriers and to foster international trade in the years following World War II. It was signed in 1947 by over 100 countries and has served the international community for decades. Under the auspices of GATT there have been numerous rounds of trade negotiations on a variety of issues. Beginning in 1986, the Uruguay Round negotiations included the areas of tariffs, services and intellectual property. Over seven years of negotiations, the GATT agreements evolved into their current state. The Uruguay Round concluded in 1994 with numerous agreements to reduce trade barriers and institute more enforceable world trade rules. One of the major results of the Uruguay Round was the creation of the World Trade Organization (WTO), which officially began operations on January 1, 1995. The WTO is a multilateral organization with the mandate to establish enforceable trade rules, to act as a dispute settlement body and to provide a forum for further negotiations into reducing trade barriers. According to the WTO website, there are 147 WTO member countries and observer countries. For a complete list of the member countries, visit the WTO webpage (see description below). Beginning in 2001 and proceeding through at least 2005, the Doha Agenda represents the current round of negotiations.