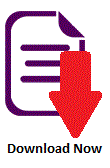 Intellectual property (IP) is a legal concept which refers to creations of the mind for which exclusive rights are recognized. Under intellectual property law, owners are granted certain exclusive rights to a variety of intangible assets, such as musical, literary, and artistic works; discoveries and inventions; and words, phrases, symbols, and designs. Common types of intellectual property rights include copyright, trademarks, patents, industrial design rights, trade dress, and in some jurisdictions trade secrets.
Although many of the legal principles governing intellectual property rights have evolved over centuries, it was not until the 19th century that the term intellectual property began to be used, and not until the late 20th century that it became commonplace in the majority of the world. The British Statute of Anne 1710 and the Statute of Monopolies 1623 are now seen as the origins of copyright and patent law respectively.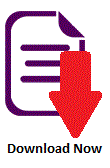 Common types of intellectual property rights include patents, copyright, industrial design rights, trademarks, trade dress, and in some jurisdictions trade secrets. There are also more specialized varieties of sui generis exclusive rights, such as circuit design rights (called mask work rights in USA law, protected under the Integrated Circuit Topography Act in Canadian law, and in European Union law by Directive 87/54/EEC of 16 December 1986 on the legal protection of topographies of semiconductor products), plant breeders' rights, plant variety rights, industrial design rights, supplementary protection certificates for pharmaceutical products and database rights (in European law).
Patents
A patent grants an inventor exclusive rights to make, use, sell, and import an invention for a limited period of time, in exchange for the public disclosure of the invention. An invention is a solution to a specific technological problem, which may be a product or a process.
Copyright
A copyright gives the creator of an original work exclusive rights to it, usually for a limited time. Copyright may apply to a wide range of creative, intellectual, or artistic forms, or "works". Copyright does not cover ideas and information themselves, only the form or manner in which they are expressed.
Industrial design rights
An industrial design right protects the visual design of objects that are not purely utilitarian. An industrial design consists of the creation of a shape, configuration or composition of pattern or color, or combination of pattern and color in three dimensional form containing aesthetic value. An industrial design can be a two- or three-dimensional pattern used to produce a product, industrial commodity or handicraft.
Trademarks
A trademark is a recognizable sign, design or expression which identifies products or services of a particular source from those of others.
Trade dress
Trade dress is a legal term of art that generally refers to characteristics of the visual appearance of a product or its packaging (or even the design of a building) that signify the source of the product to consumers.
Trade secrets
A trade secret is a formula, practice, process, design, instrument, pattern, or compilation of information which is not generally known or reasonably ascertainable, by which a business can obtain an economic advantage over competitors or customers. In the US, trade secret law is primarily handled at the state level under the Uniform Trade Secrets Act, which most states have adopted, and a federal law, the Economic Espionage Act of 1996 (18 U.S.C. §§ 1831–1839), which makes the theft or misappropriation of a trade secret a federal crime. This law contains two provisions criminalizing two sorts of activity. The first, 18 U.S.C. § 1831(a), criminalizes the theft of trade secrets to benefit foreign powers. The second, 18 U.S.C. § 1832, criminalizes their theft for commercial or economic purposes. (The statutory penalties are different for the two offenses.) Trade secret law varies from country to country.