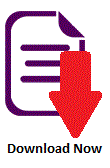 What is defamation?
Generally, defamation is a false and unprivileged statement of fact that is harmful to someone's reputation, and published "with fault," meaning as a result of negligence or malice. State laws often define defamation in specific ways. Libel is a written defamation; slander is a spoken defamation.
What are the elements of a defamation claim?
The elements that must be proved to establish defamation are:
a publication to one other than the person defamed;
a false statement of fact;
that is understood as
a. being of and concerning the plaintiff; and
b. tending to harm the reputation of plaintiff.
If the plaintiff is a public figure, he or she must also prove actual malice.
Is truth a defense to defamation claims?
Yes. Truth is an absolute defense to a defamation claim. But keep in mind that the truth may be difficult and expensive to prove.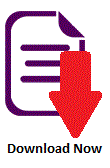 Can my opinion be defamatory?
No—but merely labeling a statement as your "opinion" does not make it so. Courts look at whether a reasonable reader or listener could understand the statement as asserting a statement of verifiable fact. (A verifiable fact is one capable of being proven true or false.) This is determined in light of the context of the statement. A few courts have said that statements made in the context of an Internet bulletin board or chat room are highly likely to be opinions or hyperbole, but they do look at the remark in context to see if it's likely to be seen as a true, even if controversial, opinion ("I really hate George Lucas' new movie") rather than an assertion of fact dressed up as an opinion ("It's my opinion that Trinity is the hacker who broke into the IRS database").