Getting a divorce is a hard decision for anyone to take, especially for the couples who have children. Most people who seriously contemplate divorcing their spouse are often angry and confused, but it is important to have the right information before taking the legal steps towards dissolving your marriage. Like other states in the U.S., the Texas is a state that has legal requirements that need to be met prior to getting a divorce in the state.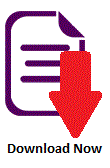 It is important to know the following Legal Requirements for Divorce in the State of Texas:
Residency Requirements & Where to File
Both spouses should be residents of the state for a period of at least 6 months and must have lived in the county where the petition documents will be filed for a period of at least ninety days. Both parties can file their divorce petition with the District Court of the county where they reside.
Legal Grounds for Divorce
A divorce in Texas may be granted on the basis of irreconcilable differences. The court may also grant a divorce to the basis of the following:
Adultery
Abandonment
Cruelty
Conviction of a crime
Confinement in a mental hospital
Living separately without cohabitation for at least three years
Special or Simplified Divorce Procedures
The court has the authority to refer a suit for dissolution of marriage on a written agreement of both parties to arbitration (agreement should clearly state whether the arbitration is binding or not), mediation, or simply carried out under collaborative law processes.
Counseling or Mediation Requirements
The court may direct both parties to counseling while the divorce suit is pending. The marriage counselor is duty bound to offer his/her opinion as to whether there is a chance for both parties to work out their issues and reconcile (also known as "Reasonable Expectation of Parties' Reconciliation"), and if further counseling will benefit both parties.
The court may give a written order to both parties to continue counseling if the court so believes that there is a reasonable expectation for the two parties to reconcile. However, the counseling period fixed by the court will not exceed a period of 60 days.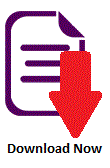 Property Distribution
Because Texas is a community property state, the court will order the equitable division of assets in a decree of annulment or divorce. However, property that is considered separate would not be subject to division.
What Else Do I need to Know?
Going through a divorce is a difficult time for anyone, it is important to get all your documents in place; the internet offers good templates that you can use. But it is important to seek professional help from a qualified divorce lawyer in Texas, because he or she has the responsibility to make certain that they carefully guide you through the entire processes that is needed to help you get a divorce from your spouse within the shortest period of time without causing you great emotional pain.
Anyone who is getting a divorce has a lot of questions to ask, a divorce attorney will provide the answers to any question they might have pertaining to getting a divorce from their spouse.