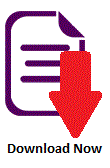 Getting a divorce is the right of a person who does not want to be in a relationship with his spouse for any reason. However, it is necessary that a person has knowledge of the divorce laws in New York, or he/she will not know how to file for it. The following is a list of the laws that are necessary to be abided by if you want to apply for a divorce in New York.
Residency Laws
• The couple must have got married in New York, and at least one of them has remained in the state for a period of over a year.
• There is evidence that both the parties have lived in the state as husband and wife and either of the two has been residing here for the past year.
Legal Basis for Divorce
• There are two grounds on which a person can file for a divorce in New York, no-fault grounds and at-fault grounds.
• Filing for a no-fault divorce requires you to state that there is no way of saving the marriage and the relationship has become irretrievable for over a period of six months.
• You can file for an at-fault or fault-based divorce for a number of reasons including inhuman behavior, abandonment, continuous imprisonment and adultery.
• In cases of inhuman behavior being the reason for a fault-based divorce plea, you will have to convince the judge that the other spouse has been torturing you physically, mentally or emotionally.
• The spouse must have abandoned you for a period of over a year or must have moved elsewhere for you to apply for an at-fault divorce for abandonment.
• You can get a divorce on the basis of continuous imprisonment of your spouse if he has remained in jail for a period of over three years after you two got married.
• Adultery can only become the reason for getting a divorce if there is a third-party that can testify in court that he/she has seen the other spouse committing adultery.
Separation
• A notice of legal separation for a short time-period or forever can be issued to the two parties by the court if one of them is incapable of supporting the other or has been treating the other inhumanly.
Distribution of Property
• If the couple has not agreed on a prior course of settlement, the court is going to distribute the property between the two parties equally.
• Factors like the income of the two spouses before and after their marriage, their health, their age, duration of their marriage, the type of the marital property, tax consequences each party will have to suffer and the probable economic conditions of either party in the near future will be taken in to account before the decision about the distribution of property is made.
There are many other laws that you would have to know before an agreement about the dissolution of marriage in New York can be negotiated. You will have to produce a number of documents, too for which you will have to hire an attorney since he has templates available with which he can make the required documents pretty quickly.