We offer Wisconsin specific Power Of Attorney Solutions at your disposal!!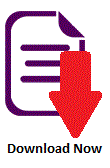 All our Wisconsin Power Of Attorney forms are articulated taking the State Law of Wisconsin into consideration. It is our guarantee that these POA forms are totally state specific. All different types of Power of Attorney forms relating to finances and property issues, child care, health care verdicts, limited or special purposes as well as forms that are legal durable and non-durable have their own templates. You can also free-preview the state law summaries that are available along with our fantastic 24 hours Service Satisfaction Guarantee.
What is a Power Of Attorney Form?
It is an inexpensive and simple but important legal document for estate planning. By filling this important form you may appoint an agent also called an "attorney-in-fact" who has the same power as you would have to act on a matter as if you personally desire. The agent appointed can make decisions, sign important documents, and act in accordance with the power you wish to delegate.
If you make a general durable power of attorney then you give the agent the highest possible powers to manage your personal and business affairs when certain unforeseen events prevent you from handling them. This can eventually reduce the delay and expense of setting up a guardian in your place through the court when time may call for it. You can also make a limited Power Of Attorney form to give the agent certain document specific authority to carry out a certain transaction or business deed in your place. This type of POA is normally used for vehicle or house sale, matters of banking, and other simple acts of the transaction.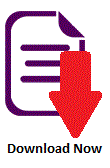 Some important factors to consider in accordance to the Wisconsin Statutes are:
Durable vs. Non-durable Power of Attorney – If you mention that the POA will be terminated by your future inability you make a Non-durable Power of Attorney template. If the above is not stated, then a form will be a Durable power of attorney, which cannot be terminated even if you are incapacitated (can't act, think or communicate clearly)
Termination and Revocation of Power of Attorney – The POA form can be canceled at any time considering you give your agent and others dealing on behalf of your agent a prior revocation notice. Your form may also terminate at your demise or when its purpose has been accomplished. In case the agent becomes incapacitated, dies or resigns, then also the Power of Attorney form may be terminated, if there are no successor agents. If you name your domestic partner the agent in your Power of Attorney form and the partnership terminates, that will also result in termination of the POA form.
Medical Power of Attorney – Through this POA form you can also give your assigned agent the authority to make decisions about and give consent on your behalf to all kinds of medical issues. You can also make an advanced health care Power of Attorney directive to state your medical preferences and guidelines that the agent may need to follow.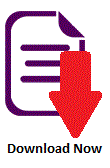 Wisconsin templates for powers of attorney

,