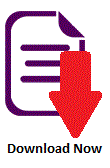 So you've spent your entire life taking care of your children and loved ones. You've made the investments, bought pieces of property to secure their future. But what if something bad happens to you? Given how the legal system runs and how much taxes are charged when one inherits a piece of property, don't you think it's better to assign your loved ones what will be theirs in the future while you are healthy and strong? This is possible under the Washington State Living Trust.
Living Trust vs. a Will
First and foremost, a living trust should not be confused with a last will and testament. It is simply an arrangement to safeguard or keep a property for your beneficiary until the prescribed time. You or your spouse can become the trustees of the said properties. One of the main reasons why the Washington Living Trust was created was to make the probate process for larger estates easier. When talking about estates that are under $100,000 in value, the process is simple and straightforward. It will also be less expensive so there might not be a need for a living trust in the after place. The people that really benefit from a living trust are those who stand to inherit generous sums or multiple pieces of property. If the owner passes and there is no trust assigned to them, the court proceedings could be long and laborious – not to mention very expensive in terms of legal fees and taxes.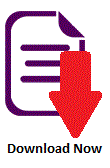 This does not mean, however, that a head of the family should just have a living trust and forego creating a last will and testament. Having both secures that everything you own will go to your children, spouse or the people you appoint. For example, new pieces of property or interests in your shares of stock which may not have been named in the living trust can be included in your last will and testament. Additionally, even organizations, charities or groups can be named as beneficiaries in a living trust.
How to execute a Washington State Living Trust?
One of the good things about a Washington State Living Trust is that it is easy to prepare for and accomplish. The most difficult part will be listing down what will become part of the trust property and the names of the people whom you want to assign it to. As a parent, you must think about which offspring will be best suited to inherit a house, a business, a yacht and so on and so forth.
To make the process simpler, there are Washington State Living Trust Templates that you can use. The templates are free and readily available for download. You just need to fill out the details with the necessary information. You can then name yourself as trustee of all the pieces of property that you have mentioned.
To make the document legally binding, it needs to be signed in front of a notary public.
Having Legal Advice
Some people feel more secure with having everything done by a lawyer. For more complicated cases, you can by all means seek the assistance of a lawyer for your living trust. You may also opt to take a look at the Washington State Living Trust Templates for a clearer picture of the kind of information that you will need to provide.