A Power of Attorney form is a legal document by which you can appoint a person to be your lawful agent. An "agent-in-fact" is the one who has complete authority to act on your behalf as per the conditions laid down by you in your Power of Attorney form.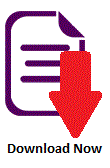 The person who creates the Power of Attorney is called a Principal and the appointed person in the form is called an agent. If you appoint an agent by your Power of Attorney form, then that agent can act within the laid authority. Under a power of attorney an agent can be made to carry out a specific task or multitudes of tasks repetitively.
Who can be appointed as the Power of Attorney?
Normally an agent appointed by a Power of Attorney is an adult and is often a family member, solicitor or some trusted individual. However, the person appointed doesn't need to be a resident of Missouri.
Some of the statutes under the Missouri Law, which may prevent a person from being an agent are:
If a person is connected to the Missouri Dept. of Mental Health or Missouri Dept. of Social Service unless someone else is a close relative of the principal.
No judge or clerk of court can be an agent.
No person under the age of 18 can be a Power of Attorney or any person who is lawfully declared disabled or incapacitated or no habitual addict.
In case of a Health care provider, a person who is the physician in charge of the principal and no one who is even remotely connected to the facility of health care of the principal unless a person is a close relative.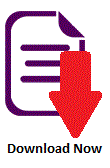 General Power of Attorney in Missouri – Powers
Before 1989, a valid power of attorney had to mention in detail all the authorizations of the agent for it to be valid. However, after a law adopted by the Missouri government in August 1989 it is possible to make a "general" POA in Missouri.
According to the Missouri Govt. Statutes some of the powers that need to be specifically listed in the Power of Attorney in Missouri are:
To amend, execute or revoke any kind of trust agreements
To fund with the assets of the Principal any trust that is not created by the Principal
To revoke or make a gift of the principal's assets in any trust
To deny a gift or devise of property which may be of any value for the Principal
To make or edit survivorship interests in the Principal's property or any property which may have any interest for the Principal.
To give or refuse consent to an autopsy examination
To designate any other successor to the Power of Attorney
Under the Missouri Law there are certain powers that cannot be granted to the attorney-in-fact of the Power of Attorney:
To make, declare, publish, edit or revoke a will for the principal
To make, declare, publish, edit or revoke a living will of the principal
To carry out any actions that are not authorized by the Principal while not under any incapacity or disability.
Our carefully planned Power of Attorney forms for Missouri will get you through a quick questionnaire process and devise a customized template which would comply with all the state specific laws of Missouri.