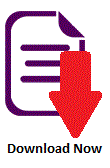 In October 2013, there was a rise in the rate of unemployment in Kentucky with reports saying that as much as 8.4 per cent of the population was unemployed. The reason is mostly economic recession, and at the same time, the fact that Kentucky is more of an "employ at will" kind of setup makes things worse. Hence, it is crucial for employees to have a proper employment contract to prevent getting the sack without any reason and without any prior notice.
It is common knowledge that seeking a stable job is a must-do for people living in Kentucky. Whether you are disabled, aged, or from another country, you need a decent and steady income to survive. This is why; knowing about the employment law in Kentucky will be very helpful for people residing and working there.
In this part of the US, an employment contract can take any form, without necessarily being in writing. Usually, people come by at-will contracts, individual written employment contracts, implied contract which can be a letter offering the job, or even an employee handbook. The contract can even be a collective bargaining contract or a union contract.
If you as an employee feel threatened about your status in the company, then you can get protection by the state to fight for your rights as an employee. Even if you have the feeling of threat to your job due to anything the employer said or did, you can consult with the attorney and file a case. Of course, there will be the need for proper proof of your employment before there can be a case; therefore, you must try to get the employment contract reduced into writing.
Lawful Hiring in Kentucky
There are specific laws that employers must comply with in order to ensure a smooth employment process without likely issues in the future. According to the employment law, the employer cannot ask whether the applicant is single, married or in a relationship. Likewise, the employer cannot ask about whether or not the applicant has children. Using this information to decide whether to hire can work against them and the applicant has the right to file a case (providing proof).
Regulations on Wages and Overtime Compensation
There is a specific employment law regarding minimum wages and compensation for overtime, which must comply with the Fair Labor Standards Act. The minimum wage cannot be less than that assigned by the federal government, which is $7.25. The employer can give employees a tip of $2.13 per hour, as long as the total does not fall less than $7.25. Workers are entitled to an overtime compensation of at least 1.5 times more than their hourly wage for every hour they worked for over a period of forty weeks.
Hazard Free Environment
Employers must look out for the well being of their workers and ensure that there is no form of hazard exposure to them while they are on duty. If there is an accident and it is due to an oversight on the part of the employer, the employment law requires that the employer compensate the worker for an agreed period as ordered by the court of law.
Time Off
The employment law also requires that the employment contract should clearly state that the employees' rights to time off. The employee must have worked for 1,250 hours before entitlement to 12 weeks off (within the year).
Employment Law about Discharge
The employer can discharge without a notice, but cannot fire an employee that belongs to the protected class. The protected class includes those that are pregnant, terminally ill, or those that have work related injuries. An employer cannot discharge an employee due to religion, age gender, and national origin.