One common misconception for any startup photographer is: once you've captured the photo, it completely belongs to you. However, in order to claim ownership and file a potential copyright infringement suit, you must properly present and copyright your work, register your photos, and know your rights as a professional photographer.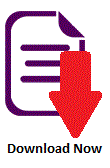 Step One: Properly Copyright Your Print and Digital Photos
Many photographers often include a copyright notice in the footer of their photo; some even overlay their copyrights with a watermark. It may seem like a no-brainer at first, but consider the following three rules:
Include the copyright symbol: ©
Include the year, or more precisely the date of your photo's publication
Include your professional photography business name.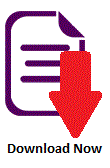 Step Two:Formally register your logo
Although you may register your photos at anytime, you may only recover the damage over the duration of your valid photography copyright registration. Without it would make recovering (or partial recovery) your attorney and court fees difficult. In order to prepare yourself before you proceed, you might consider registering your photography under these three fundamental guidelines:
You must register your already-published photos within three month of the date of your publication.
You must register your yet-to-be published photos before the infringement.
In order to qualify for copyright, your work must be tangible (on print, on media, not just an idea) and original.