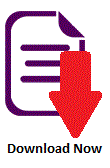 What is the music copyright law in the united states?

The copyright law of the United States governs the legally enforceable rights of creative and artistic works under the laws of the United States.
Copyright law in the United States is part of federal law, and is authorized by the U.S. Constitution. The power to enact copyright law is granted in Article I, Section 8, Clause 8, also known as the Copyright Clause, which states that congress shall have the following power:
To promote the Progress of Science and useful Arts, by securing for limited Times to Authors and Inventors the exclusive Right to their respective Writings and Discoveries.
This clause forms the basis for U.S. copyright law ("Science", "Authors", "Writings") and patent law ("useful Arts", "Inventors", "Discoveries"), and includes the limited terms (or durations) allowed for copyrights and patents ("limited Times"), as well as the items they may protect ("exclusive Right to their respective Writings and Discoveries").
In the U.S., registrations of claims of copyright, recordation of copyright transfers, and other administrative aspects of copyright are the responsibility of the United States Copyright Office, an arm of the Library of Congress.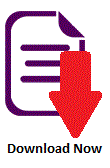 The U.S. Congress first exercised its power to enact copyright legislation with the Copyright Act of 1790. The Act secured an author the exclusive right to publish and vend "maps, charts and books" for a term of 14 years, with the right of renewal for one additional 14 year term if the author was still alive. The act did not regulate other kinds of writings, such as musical compositions or newspapers and specifically noted that it did not prohibit copying the works of foreign authors. The vast majority of writings were never registered — between 1790 and 1799, of approximately 13,000 titles published in the United States, only 556 works were registered.
Copyright law has been modified many times since to encompass new technologies such as music recording, to extend the duration of protection, and to make other changes. U.S. courts have interpreted this clause of the Constitution to say that the ultimate purpose of copyrights is to encourage the production of creative works for the public benefit, and that therefore the interests of the public are primary over the interests of the author when the two conflict. These rulings have since been formalized into fair use laws and decisions. Certain attempts by copyright owners to restrict uses beyond the rights provided for by copyright law may also subject them to the copyright misuse doctrine, preventing enforcement against infringers.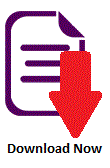 Legal Resources