A copyright and trademark are used to protect the owner's intellectual property against infringement. Copyrights apply to written work, film, audio and computer programming files. Trademarks consist of symbols, words, phrases or a combination of the three that represents a company on signs, documents and sales materials. Because many logos include original artwork, a company may wish to get both a copyright and trademark to protect itself from other companies using the brand recognition for its own benefit.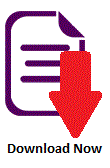 How to Apply for Copyright
Step 1
Go to copyright.gov and click on the eCo Online Registration button. This is the new paperless system for copyright filing.
Step 2
Fill out the Form CO that takes your information, including name of the owner, the creator (if applicable) and the nature of the copyright document. In the case of a logo, the nature of the document is a drawing or graphic representation.
Step 3
Upload the logo file. Acceptable files have the extension of *.pdf, *.gif, *.jpg or *.psd to name a few of the common files. See copyright.gov for a complete list.
Step 4
Pay the registration fee of $35 with a debit card.
Step 5
Print out your confirmation. Your copyright will have a pending status until it is approved. Once it is approved, your copyright is effective as of the date of registration, not approval.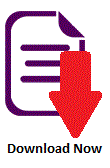 How to Apply for Trademark
Step 1
Go to the Trademark Electronic Application System (TEAS) at uspto.gov. Select the initial application form.
Step 2
Fill out the TEAS Form. Upload the logo file with a *.jpg, *.pdf or*.gif file.
Step 3
Prepare your intent-to-use form (ITU), which designate the areas the logo will be seen. Check the website for a complete listing of usage, including documents, T-shirts or computer software. If you add usage in the future, you will need to refile the ITU with the new usage classes and pay a $50 fee for each new class.
Step 4
Pay the required $325 for this trademark application as well as $50 per usage class upon completing the application.