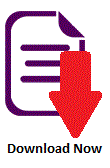 What is a loan contract?
A loan contract is an agreement where there is a set of rules governing the details of a bargain between two parties on the terms of a loan. A loan contract can be used for a loan of cash although there are also a number of different types of loans which relate to secured loans and to loan which are given in other types of credit arrangements. It is actually possible have a verbal contract for a credit arrangement but there is usually much greater protection when there is a noted contract on paper. In the United States of America, it is usually necessary to have a written loan contract however because of the existence of the statute of frauds which requires that loan agreements be evidenced in writing.
Steps to Writing a Loan Contract:
This is a basic procedure which can be used to write a loan contract:
1. Identify all of the people who will be on the contract and in particular the person that is borrowing the money and the person that is lending the money.
2 Note what the amount of the principle sum is to be. This might go something like "Joe Bloggs covenants to a loan of $10,000.00″
3 Put the interest rate in the agreement. You need to make sure that the percentage rate of interest is recorded in the agreement. The wording that you could use for this is "Joe Bloggs promises to a $10,000.00 loan with an interest rate of 1 percent."
4 You then need to specify the terms of the credit arrangement. Put in the number of years over which repayment will take place. Some loans are just for a few months whilst others can extend over a series of decades.
5 The purpose of the loan should also be recorded. You need to say how the money will be used by the person borrowing the money. Some good examples of the ways that loans are used could be to buy a card, pay off a credit card debt or make improvements to a property.
6 Write a prepay clause indicating if a prepay penalty will be imposed. Write the prepay penalty as a monetary or percentage value.
7 You make sure that the contract is notarized. The person borrowing the money should get a copy from the lender and both of them should sign with the relevant capacity.
8 Its a good idea to download a loan contract template such as the one we available for immediate download here.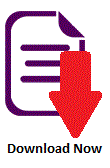 Basic Loan Contract

,
Legal Resources