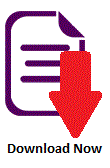 A business plan is an essential roadmap for business success. This living, breathing document generally projects 3-5 years ahead and outlines the route a company intends to take to reach, maintain and grow revenues. A well thought out plan also helps you to step-back and think objectively about the key elements of your business venture and informs your decision-making.
What are the key elements of a business plan?
From market analysis to your company financials, this guide walks you through the essential components of your plan, including how to develop a funding request.
Business Plan Executive Summary
Your executive summary is a snapshot of your business plan as a whole and touches on your company profile and goals. This section offers tips on what to include and how to keep it brief and succinct.
Market Analysis
Read about the specific industry, market and competitive analysis information you should conduct and include in your plan.
Company Description
What do you do? What differentiates your business? Which markets do you serve?
Organization & Management

All businesses are structured differently. Find out how best to describe your organization and its management structure, regardless of its size.
Marketing & Sales Management
How do you plan to market your business? What is your sales strategy? Read more about how to present this information in your plan.
Service or Product Line
What do you sell? How does it benefit your customers? What is the product lifecycle? Do you plan R&D activities? Get tips on how to tell the "story" of your product or service.
Funding Request
If you are seeking funding for your business, find out what information you need to include in your plan to ensure success.
Financial Projections
If you need funding, providing financial projections to back up your request is critical. Find out what information you need to include in your financial projections for your small business.
Appendix
An appendix is optional, but a useful place to include information such as resumes, permits, leases, and so on. Find out what else you should include in your appendix.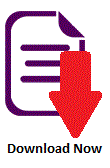 Legal Resources