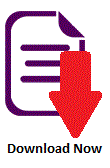 New York has a number of rules regarding loan agreements. The Bureau of Consumer Frauds and Protection is responsible for prosecuting business that practice illegal lending or predatory lending practices. The Bureau is part of the New York Attorney General's Economic Justice Division. New York's consumer protection laws that regulate lending practices are found in the Personal Property Law. According to this law, state laws regulate the various types of lenders.
Loan agreements with a Rent-to-own business must be written in the loan contract. These merchants charge large interest rates to their customers. These companies usually target low-income customers. Purchasing from a rent-to-own is generally more expensive than just financing the merchandise from a retailer. New York laws limit the pricing, the terms of the loan, and require it to be a written loan contract. A student loan is also regulated by New York State law. The Attorney General's Office have investigated a number of student loan companies. Many of them were using illegal practices. Sometimes they would give kickbacks to a school's financial aid office for preferential treatment. So the Student Lending Accountability, Transparency, and Enforcement Act (SLATE) was created. They developed a code of conduct that governs student loan lenders.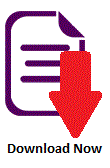 New York's law creating SLATE inspired Congress to pass the Higher Education Act of 2008. Since this has occurred if a school gives preferential treatment to a lender or inflates interest rates, they may face federal charges. A loan agreement can be with a credit card company as well. In the State of New York, a credit card company must use at least eight-point font in their bills. They have to notify the card holder in writing if the terms of the loan agreement is going to change. In New York, a consumer has 30 days to reject the terms of new rates. A borrower automatically accepts the new rate if they make a new purchase on the credit card. If a credit card company does not comply with New York law then damages can be awarded to the consumer that equals their increased interest and finance charges.
A consumer loan through a bank or other lending institution has a maximum of sixteen percent annually. The state of New York will charge an unauthorized person that sets an interest rate exceeding twenty five percent with criminal usury in the second degree. This is a class E felony. Section 340 from the New York Banking Law prohibits an unlicensed non-bank lender to make a loan of $25,000 or less that has an interest rate greater than sixteen percent annually. Therefore a payday lender is illegal. Online Payday lenders also may not make loans in the state of New York.
Money loaned to plaintiffs by an attorney's firm against court case winnings has largely been unregulated. But the New York senate has voted on a few measures to regulate them. In a 2005 agreement between the lenders and the New York attorney general's office, a debtor must be supplied with a table that shows what they will owe at six month intervals. Also, it requires that a lender must also get a signed consent of the debtor's lawyer. However, these regulations are not as stringent as consumer loans. There are many laws regarding a loan contract. Consult an attorney before entering into any loan agreement.