Access to Legal Resources
How can we help you?
We are ultimately an organisation that believes that the Internet and technology in general can power individuals and communities through easier access to the law, legal information, legal documents, legal advice, legal forms and legal representation. The principle by which we operate is that improving access to legal information strengthens and empowers the community as a whole. For this reason, we commenced building a database of legal documents legal forms, legal information, contacts for lawyers and legal representatives and databases statutes, decisions by courts, extrinsic legal materials which can assist in the interpretation of the law and a series of other materials do we think can help the community by providing greater democratization and access to legal services.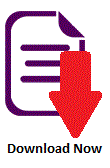 There are a variety the situations where people commonly need legal help. Sometimes you might need a legal document template which records a relationship that can be enforced at a later point. The document might refer to a process, an agreement, an obligation or a right. Some examples of the common legal documents that people come to us looking for are samples of wills, commercial contracts, court forms, notarial acts and legal forms to assist in creating deeds. Although a large number of practicing attorneys use our site we also find that the general public often browse our materials and we encourage everybody to look and stay in research as much as they want about the law here.
Recent Legal Information